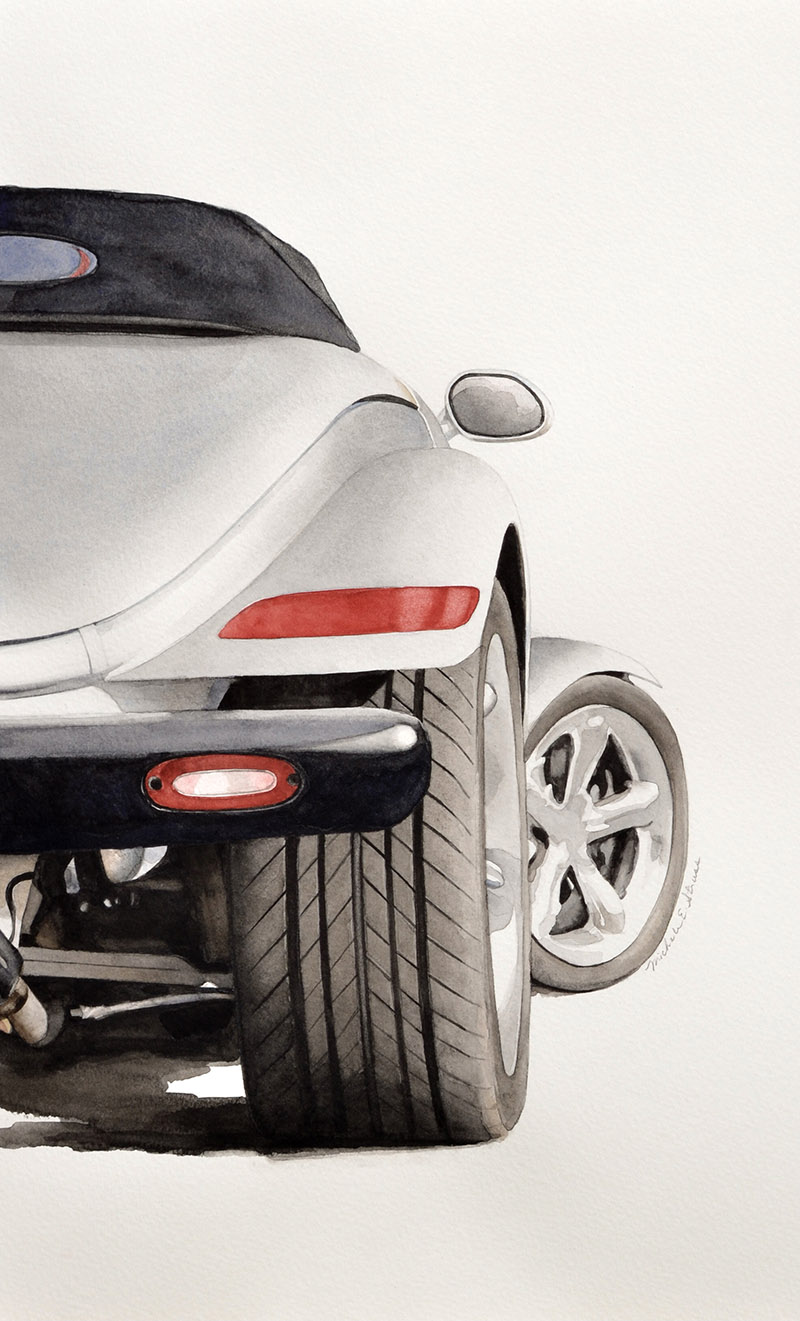 A Creative Challenge for Father's Day
From the time I began this year-long challenge I knew I wanted to do my dad's Plymouth Prowler as one of my challenges; so I thought Father's Day would be the perfect time to do it! For those who have never heard of a Prowler, it is a hotrod…and FUN to ride in!!! Through the years my dad and I tend to go for a ride in it on my birthday and Father's Day. One of my most fun memories ever with my dad involves his Prowler. We went for a ride several years ago with the top down (is there any other way to do it?! Haha. Anyway, we were on the highway, on our way home, when the heavens opened up out of nowhere and it poured. There was nothing that we could do except laugh the whole way home.
Unfortunately, there was no ride this Father's Day. Last Sunday my mom rushed my dad to the hospital with chest pains. Two days later he had a stent put in one of his arteries and came home the next day with no damage to his heart. Praise the Lord!!! However, after a speaking engagement Friday morning he passed out and was rushed to the hospital and was admitted again. We had a pleasant surprise when he was discharged yesterday, so he has been home for Father's Day! I have always loved and appreciated my dad (as I shared in last year's Father's Day blog), but I am no doubt appreciating his presence even more this year.
Challenge-wise I failed pretty much every way possible this week as one of my smallest brushes and I bonded. Haha. I'll get back up on that horse next week. If you missed my post which explains this year-long challenge, please read You're Invited To The Unveilings.