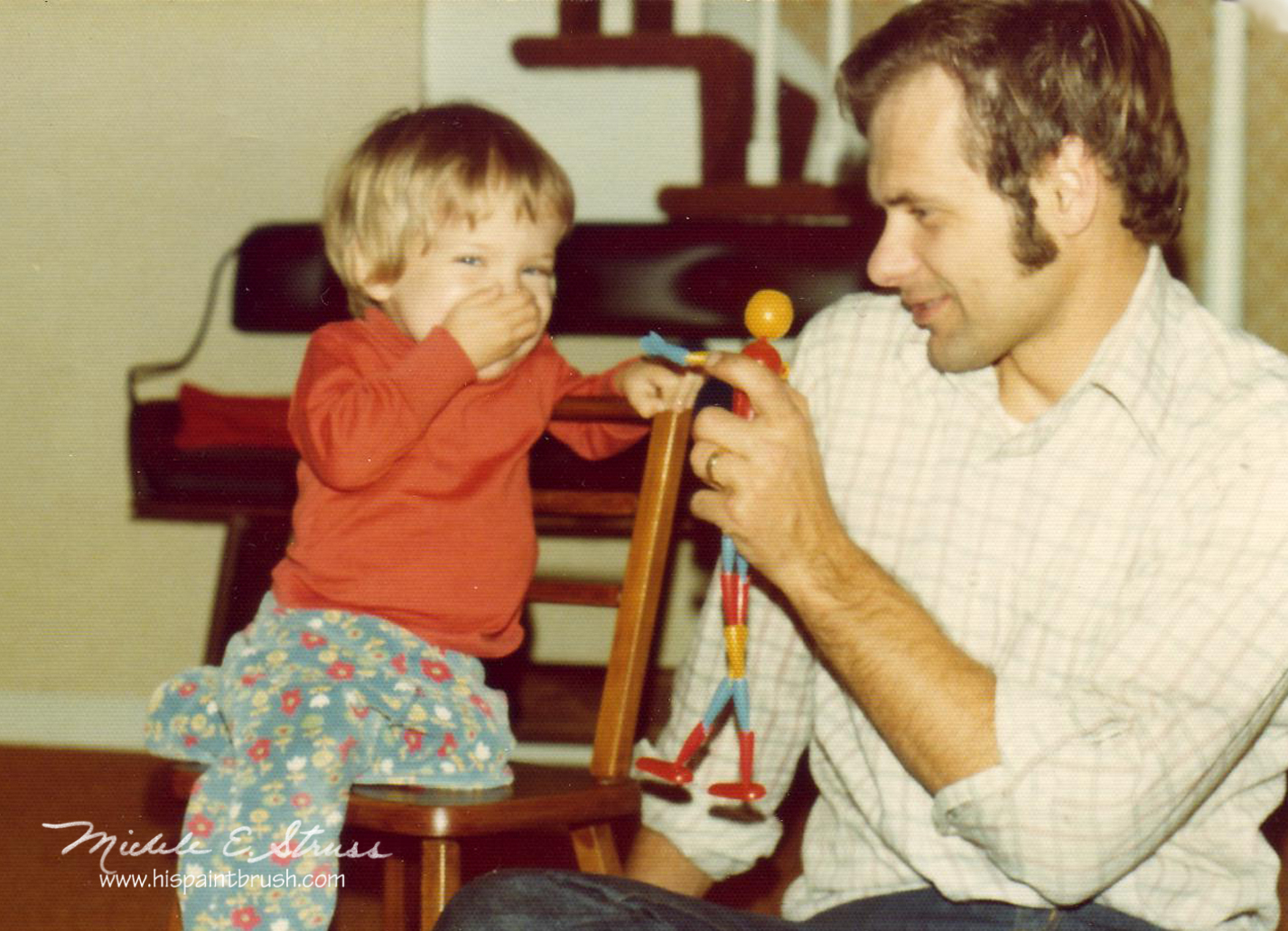 Happy Father's Day to all my friends who are dads! You have been given an awesome responsibility in this life and I hope you feel loved and appreciated on this day that celebrates you. I feel incredibly blessed by the dad I was given…or given to. 🙂 Putting others first, a giving heart and a love for helping others are some of his strongest suits.
My dad is one of the most thoughtful people I know. When I was a little girl, all my surgeries were down at Johns Hopkins Hospital in Baltimore, MD. My mom would stay with me and my dad would visit us on the weekends. He'd always show up with one of my favorite snacks in hand: a Hershey bar, a chocolate covered vanilla ice cream pop, or Kraft Easy Cheese (I know, odd). To this day, his thoughtfulness blows me away sometimes.
 I am very proud of my dad. He proved that aptitude tests do not dictate a man's course when He fears the Lord and walks in His ways. After working in the industry for 22 years, he started and very successfully ran a sheet metal fabrication company for 21 years…which enabled him to bless the nations with his giving. And if you heard my dad's whole story, you'd see God's faithfulness to His word that He blesses those who honor their parents (Deuteronomy 5:16) as well as those who tithe (Malachi 3:10).
 My dad has always been a very hard worker – whether employed by someone else, self-employed, or retired, my dad gives his all to the job set before him. Yet, despite that focus, he has never been too busy to drop what he has been doing to help me…no matter what that has looked like. He has always made me feel like I am a priority in his life.
Whether what I want or need requires muscle, heart or money, my dad is the man. But when it is out of his ability to provide for me, he struggles. He hates watching his 'little girl' long, hurt or suffer in any way. However, the circumstances that are out of his control cause us both to look to our Heavenly Father to provide what only He can.
 Having to depend on God is a gift, otherwise we would not seize the opportunity to pursue, experience and know Him. While my dad rarely tells me "no", God's responses to my needs and requests often look different than I want. His ways are not my ways, but God is working for my good far past the immediate. I trust Him, even when His timing is very different than mine, because my Father knows best.
 "Which of you, if your son asks for bread, will give him a stone? Or if he asks for a fish, will give him a snake? If you, then, though you are evil, know how to give good gifts to your children, how much more will your Father in heaven give good gifts to those who ask him!" Matthew 7:9 – 11