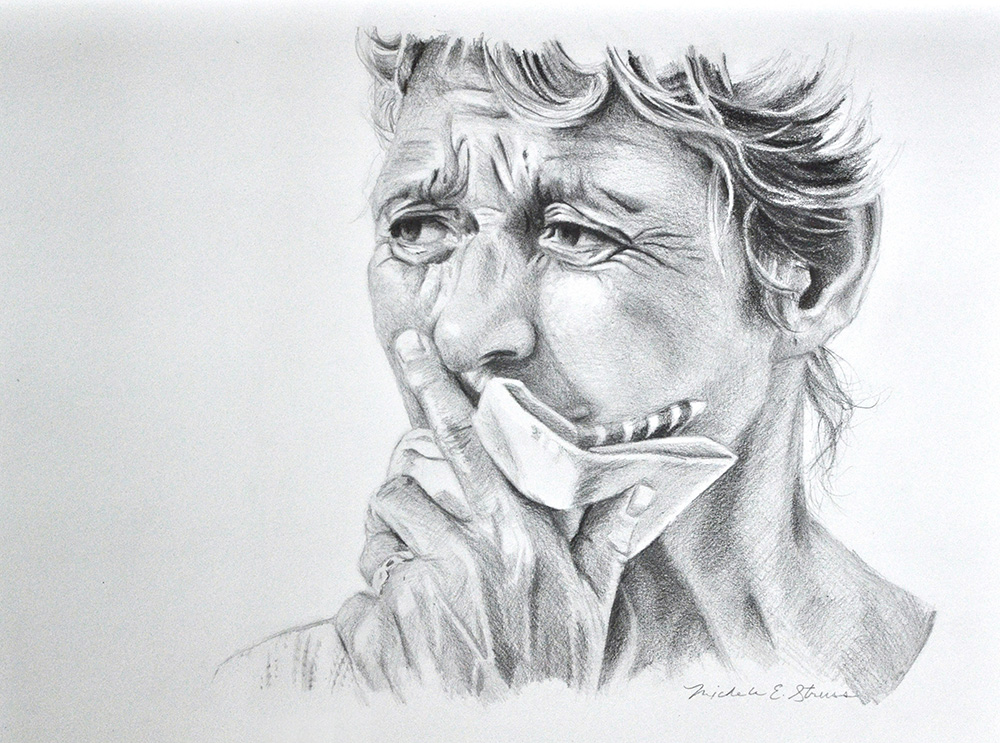 This week's challenge was a fun one! I like pencil…it is so forgiving and less time consuming than watercolors (the way I use them). My goal was to keep my lines 'sketchy', but unfortunately, my own hand kept smudging (inadvertently, blending) areas I had already completed as I was working on other areas. Because her hand and parts of her neck were the last things I worked on, they have the sketchiest look of the entire drawing. I did not 'intentionally' blend at all. Next time I will put paper under my hand to keep from unwanted blending.
I came across the photo that I used as a reference for this piece many years ago in King's Castle Ministries' archives (the ministry that we have worked with down in El Salvador for the past 20+ years). Thank you Don and Terri for allowing me to use it!
If you missed my post which explains this year-long challenge, please read You're Invited To The Unveilings.