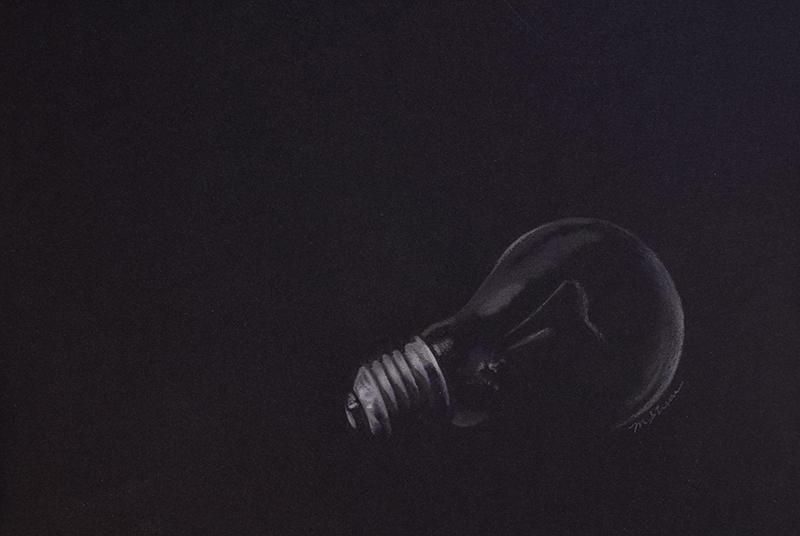 Well, it was another week where I enjoyed my challenge! Two in a row…woo hoo!! "Whisper of Hope" was one of those works that evolved from the original vision that I had. I wanted to do a lightbulb, though I hadn't decided which medium I'd do it in. Well, this past week I cleaned out my studio and found a pad of pastel paper. Now my formal art lessons (when I was 10 years old) began with pastel pencils and I worked in them alone for the following few years until switching over to watercolors in high school. I have not worked in pastels since then, though for the past few years I have had a desire to play around with them again.
When I found that pad with a sheet of black paper in it, my idea evolved and suddenly the plan changed from drawing a lightbulb to expressing an emotion. This drawing is intentionally subtle and minimalistic as I wanted to convey the feeling when circumstances are so dark that one has to strain to find hope.
Once I got used to just how fragile pastel paper is (or maybe it was because it is black, or maybe it was so fragile because the pad is over 30 years old – haha), I really enjoyed working in a different medium! I have a feeling I'll be doing some more challenges in pastels before the year is over. If you missed my post which explains this year-long challenge, please read You're Invited To The Unveilings.