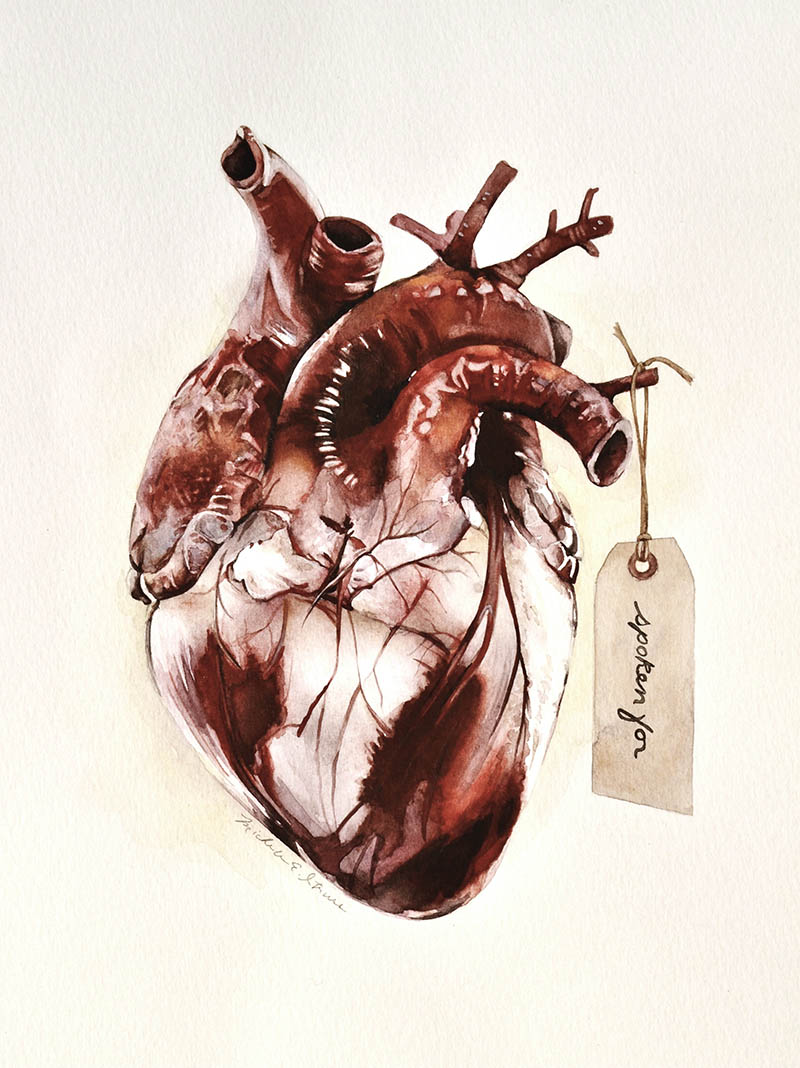 Happy Valentine's Day! While I'd imagine not everyone will be a fan of this week's challenge, I've got to say, it is one of my absolute favorite paintings I've ever done. Additionally, I think it was the most fun I've ever had doing a watercolor! I struggled every time I had to leave my studio. The nature of the heart allowed me to be pretty free in my brush work, giving me more freedom and enjoyment! You will even notice a water stain on the tag (under the "f"), which I normally would have been quick to get rid of. I loved the freedom I felt to 'leave it alone' and allow the beauty of watercolors to shine through. It may be a tiny mark, nonetheless, it is a huge step for me! Haha!
Thank you to my friend, Dr. Steve, who is a cardiologist and helped me chose the most accurate image to paint from of the options I gave him.
If you missed my post which explains this year-long challenge, please read You're Invited To The Unveilings.