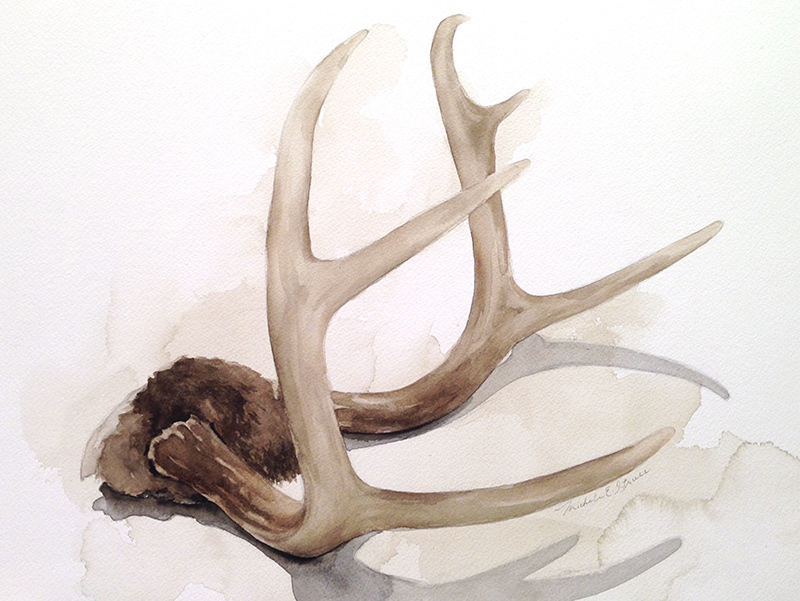 Where to begin? This week's challenge was inspired by two different things. First, I love incorporating antlers in decorating…especially in the wintertime and especially at our cabin! Knowing my buddy was visiting his parents in Louisiana where he and his dad have (what I understand to be) quite the collection of deer racks and sheds, I asked him to grab me some! This was the treasure he picked out and that is soon to grace my room at the cabin! Thank you, Britt!!
The other inspiration came last week when my friend and I were traveling. On the last day of our trip we were looking for things to do, when she found information on a shooting range in the area. Well, I have been wanting to go shooting with this friend for some time now, so it seemed like the perfect time go! To be honest, I wasn't even sure if I'd have enough hand strength to pull the trigger, but I did! Cocking the gun, now that was another story. 🙂 I ended up shooting 50 rounds with a 9mm Glock 19…and loved every minute of it! It was sooo fun!! For those who don't know me well, you will never ever find me shooting an animal, but if it's a target, sign me up!!  Well, the same day that we went shooting, I came home to a big box from my friend. Inside…this whitetail deer antler rack! It seemed like the perfect arrangement… I got to shoot, I got antlers to decorate with, and I didn't kill anything!! Haha.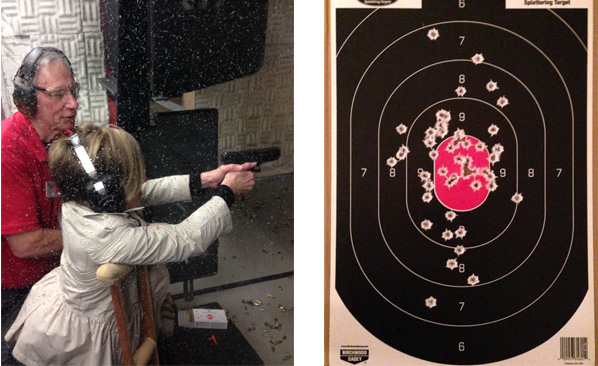 I am so determined to become markedly looser in my painting style before this year ends, so this week was difficult for me because the antlers are BEAUTIFUL. The colors are so rich and the detail on them looks like wood! I so wanted to paint it all, but forced myself to stop before I over layered the piece. Of course, having a very small window of time to work this week helped my cause. 🙂 If you missed my post which explains this year-long challenge, please read You're Invited To The Unveilings.