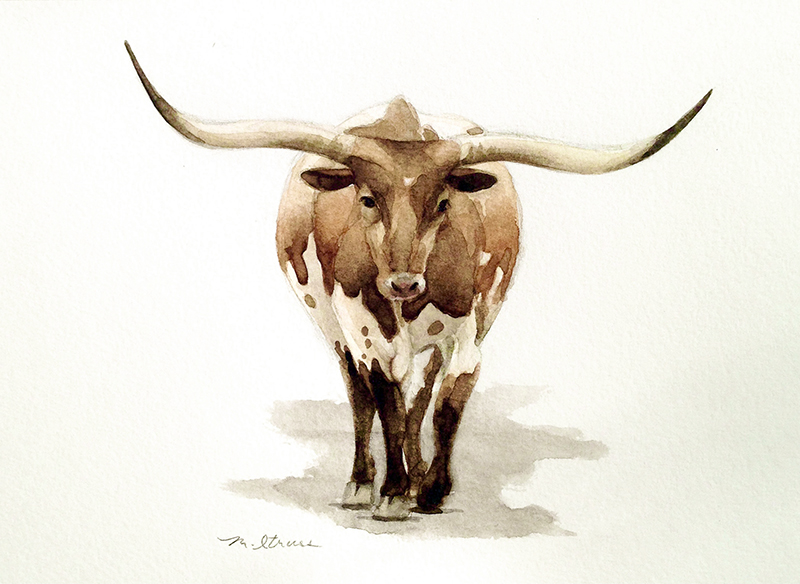 I'm here! …a day late, but I am here. I was in Texas for the past week and returned home yesterday with an incomplete challenge…thus my delay. I was down there for a big fundraising event at the Museum of Biblical Art and to visit several friends who I don't get to see nearly enough. Below is a picture of me in front of my donated watercolor (the third one in) that was being auctioned off that night.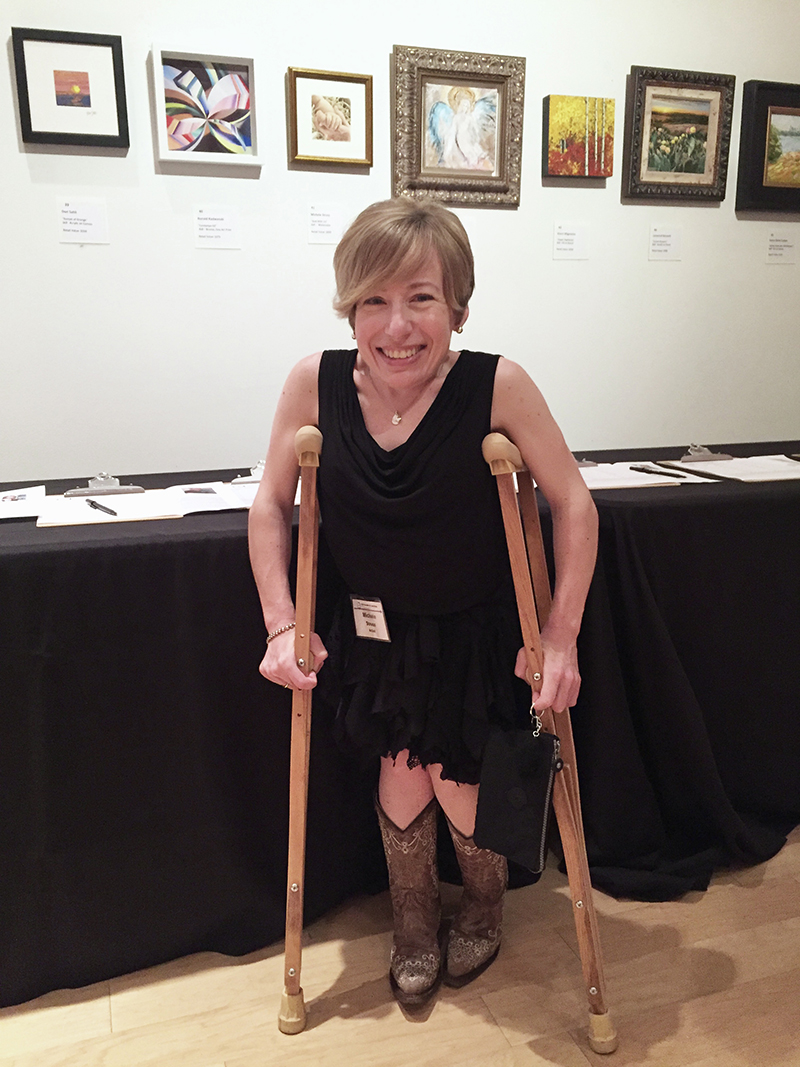 We had tentative plans to go to Fort Worth on Sunday where we'd go to the stockyards to see the cattle drive, but I knew if I waited until Sunday to photograph for my challenge, I wouldn't have had time to draw and paint it before my flight out yesterday. So, I decided to get a head start on Friday by using a photo that I took a couple years ago when I went to the cattle drive. Well, unfortunately, plans changed and we never did go to Fort Worth on Sunday; so, though I didn't experience the Longhorns this time, they are awfully Texan which is what I wanted for this week's challenge!
I struggled so much drawing out this big guy. One reason is that the photo I used was of a herd of Longhorns, so it was difficult to decipher whose legs and bodies were whose! Two of my buddies there helped me figure it out and even helped sketch it. Thank you Bryan and Britt! Sometimes it takes a village. Haha. Overall, I did stay loose so that's a good thing! I worked on this piece in more places than any other challenge yet. I started it at my friend's house, then worked on it at an open mic night, then at my other friends' house and then finished it today here in my studio. This guy gets around!
If you missed my post which explains this year-long challenge, please read You're Invited To The Unveilings.