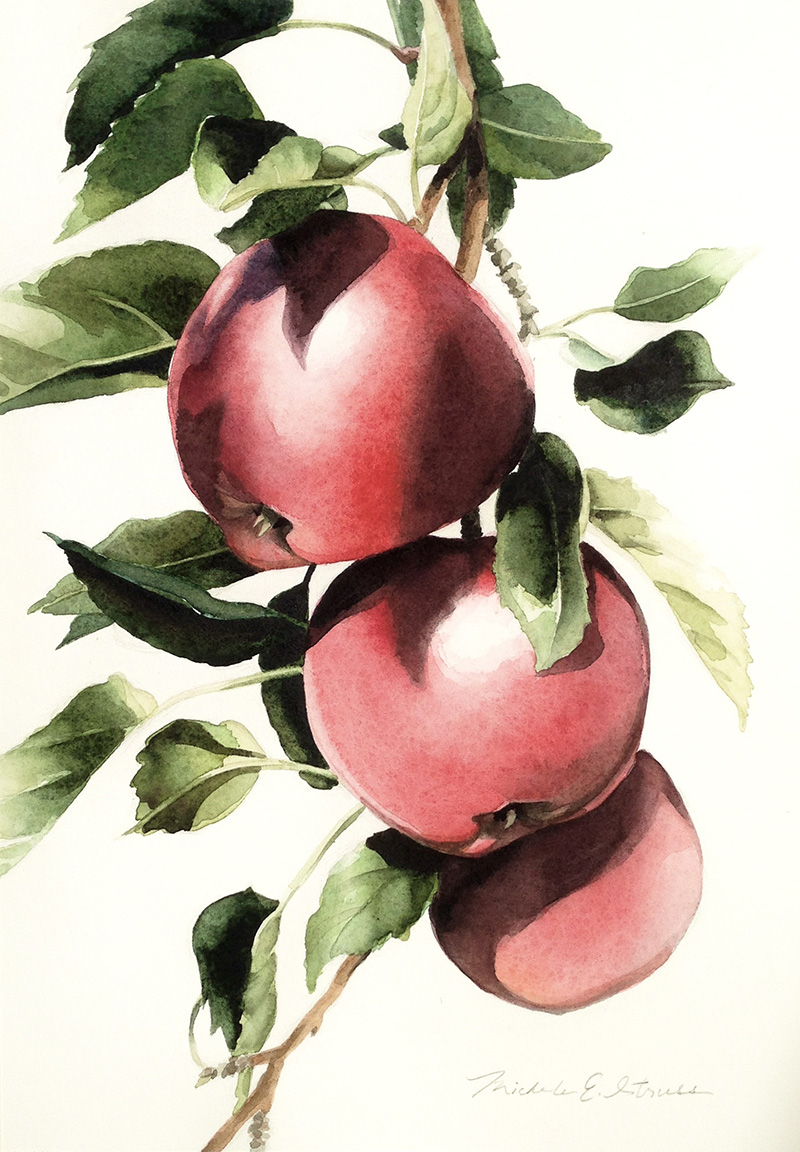 The inspiration for this week's challenge came when we went apple picking with my cousin and her husband a couple weekends ago.  The trees were so lush with apples that this branch was actually touching the ground, as so many were.  It was a crisp day, and in the middle of picking apples we had a picnic there in the heart of the orchard.  It was the perfect way to kick off the fall season!
As you well know by now, there is a war within me each week as I paint. I always see in my mind's eye how I want that week's painting to look (fluid), and while it usually starts out well, in time I inevitably overwork it; not jeopardizing the painting itself, but compromising the look that I am trying so hard to achieve. While I have seen definite growth in my brushwork loosening up, I have really been struggling to obtain fluidity in my work…REALLY struggling. Watercolors are such a beautiful medium, yet when I do so many layers in order to create rich hues (which makes it look photorealistic), I quickly lose any semblance of 'fluid'. In addition to my photorealistic work, I want to be able to create work that actually looks like a painting and showcases the beauty of watercolors; but I first have to let go of some strong tendencies and practices. This is all so much harder for me than you're probably able to understand, but one thing I have going for me is that I'm not giving up!
If you missed my post which explains this year-long challenge, please read You're Invited To The Unveilings.