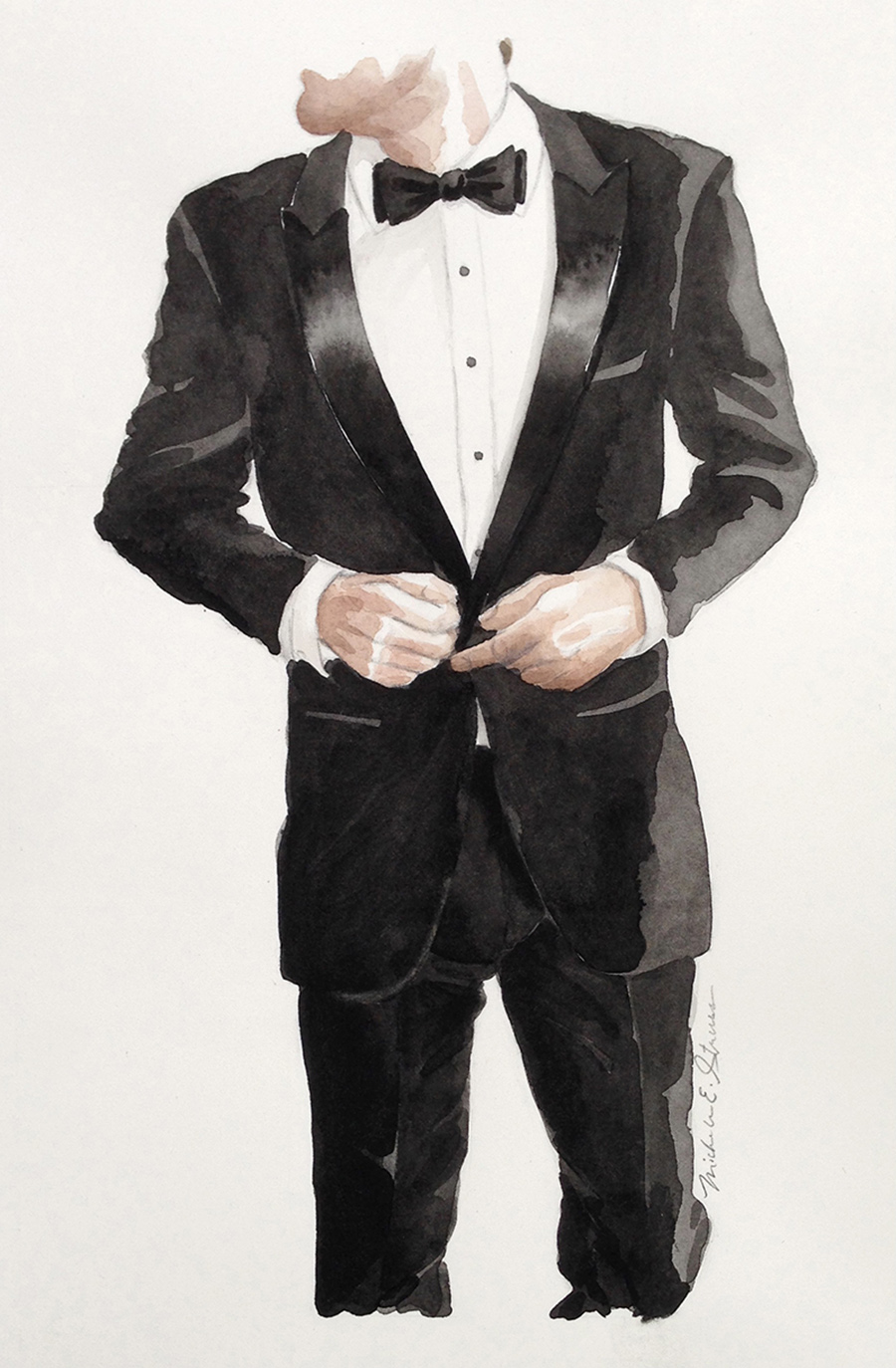 This week's challenge was inspired by my friend who thought last week's "Little Black Dress" needed a male counterpart. I liked his suggestion, though I must say that at 4 AM this morning I wasn't so fond of it! Haha. Let's just say I got a very late start. Nonetheless, this was the second week in a row that I was able to keep my brushwork loose, so it was a success in my book as far as this challenge is concerned!
This week I gave myself a 2 hour time limit for painting (not drawing), and though I used the full 2 hours, I did keep within that timeframe. I still want to cut that time down though, but I have to give up my technique of glazing (layering the paint) as that is where I invest so much time AND lose the transparency of watercolor…which I'd like to obtain more of in my work. Some habits are hard to break and it is a necessary technique for my more detailed watercolors; so, it's training new pathways in this brain of mine that is so challenging!
I'm hoping that by giving myself time limits each week I will continually be forced to be quicker, thus looser, giving a simpler and less perfect look which shows more of the inherent beauty of the medium…all of which are goals of mine in this year-long challenge. Praying that in time all of this practice will birth new abilities within me and answered prayers! If you missed my post which explains this year-long challenge, please read You're Invited To The Unveilings.