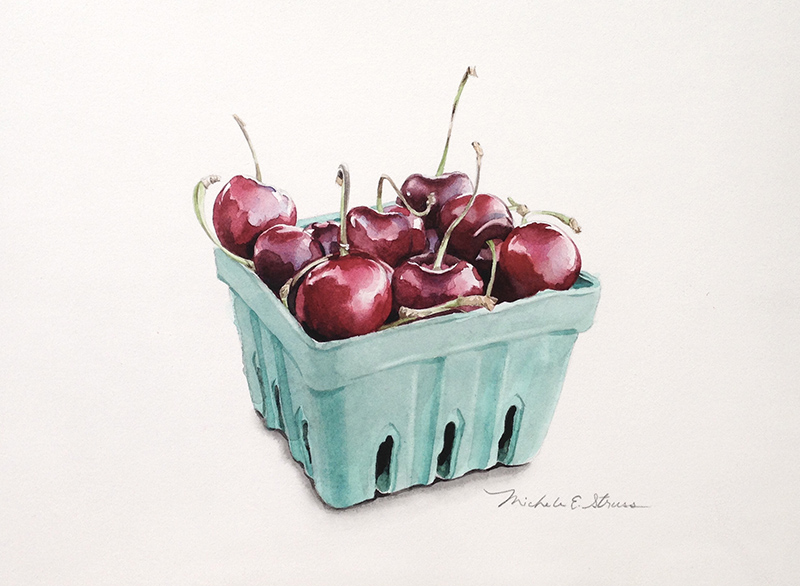 This week's challenge took a last-minute turn. I was planning to do something very different (a watercolor study), but when my friend came to the cabin this past weekend with fresh cherries from a local farm near her, I had a feeling that the watercolor study was going to take a backseat this week.
I am pleased with the way this turned out. Slowly, I am becoming able to put on paper what I am seeing in my head as far as looseness! While from a distance this looks a bit 'photo-like', if you zoom in you can see a whole lot of loose brush work!! Loose brush work means freedom, and freedom equals fun! That's two of my goals in this challenge!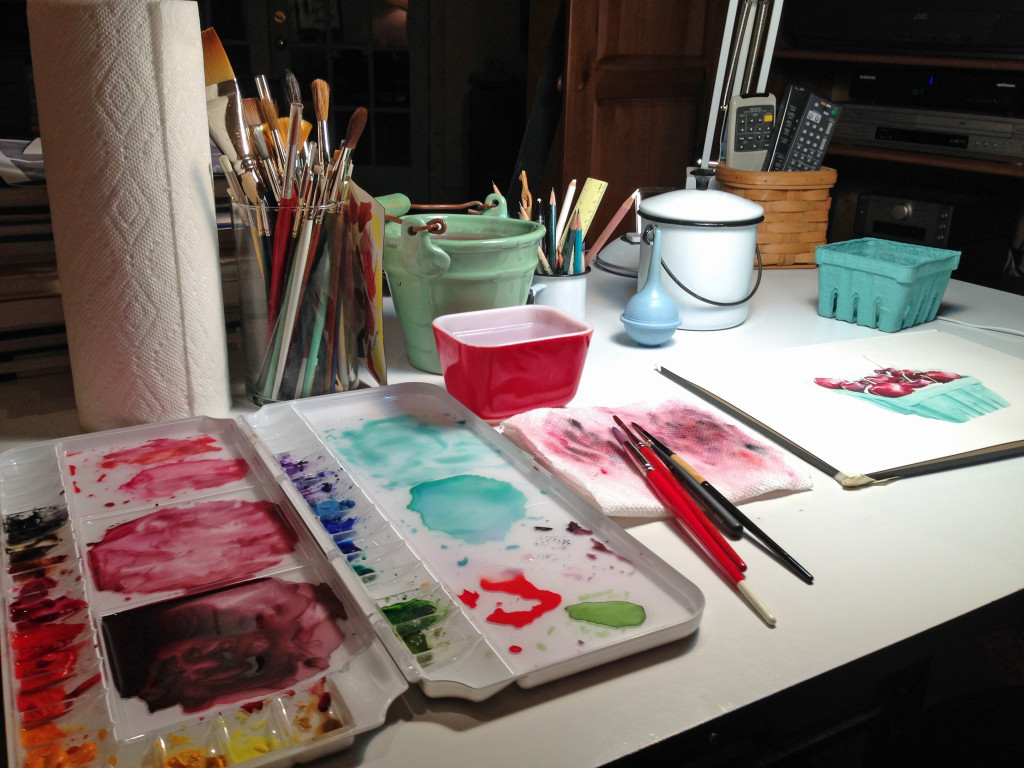 I am usually so focused on my work that I don't think to take too many photos along the way, but yesterday I made sure to photograph throughout to give you a peek into the process…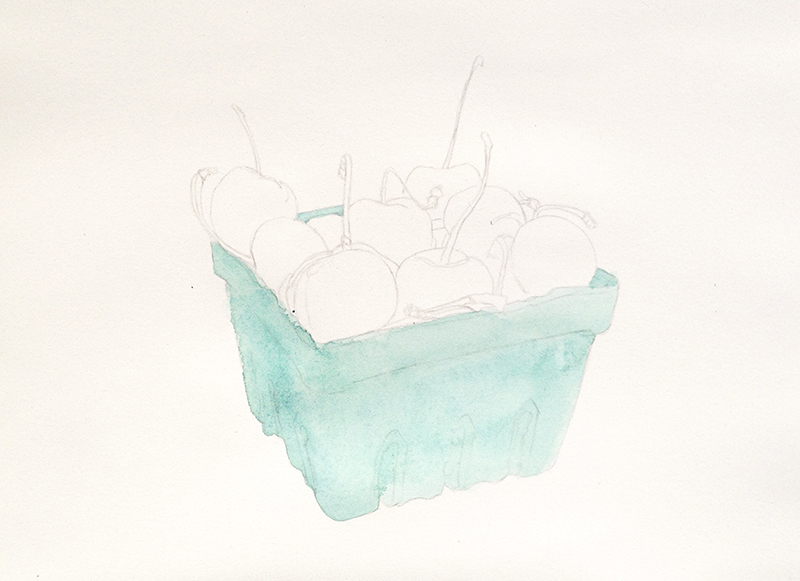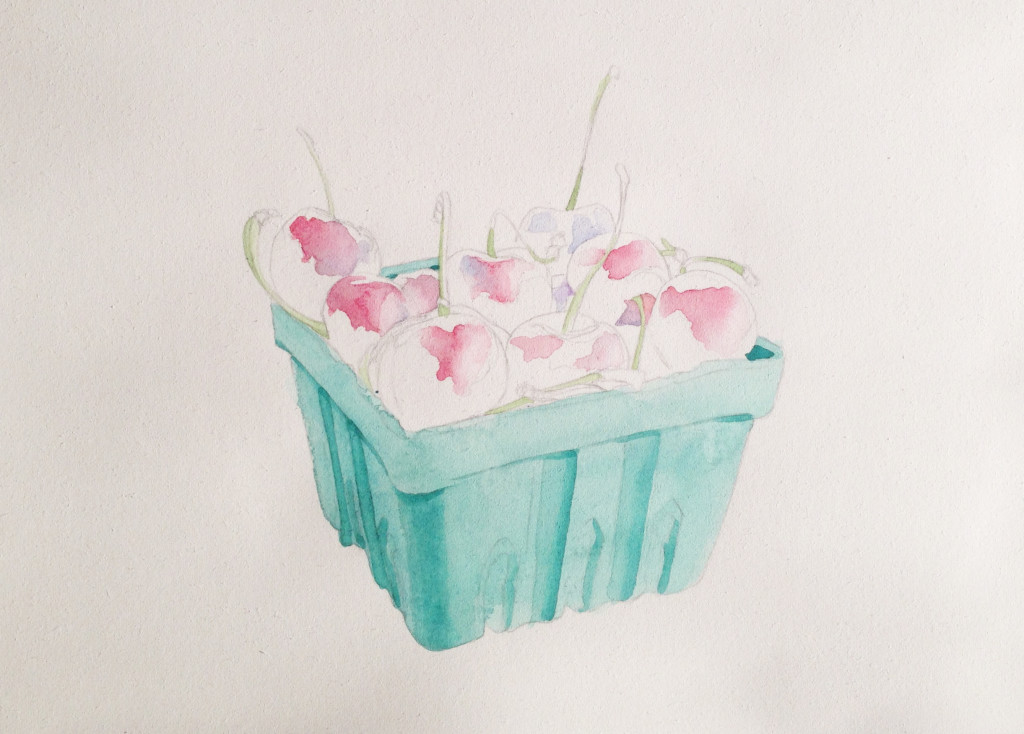 If you missed my post which explains this year-long challenge, please read You're Invited To The Unveilings.