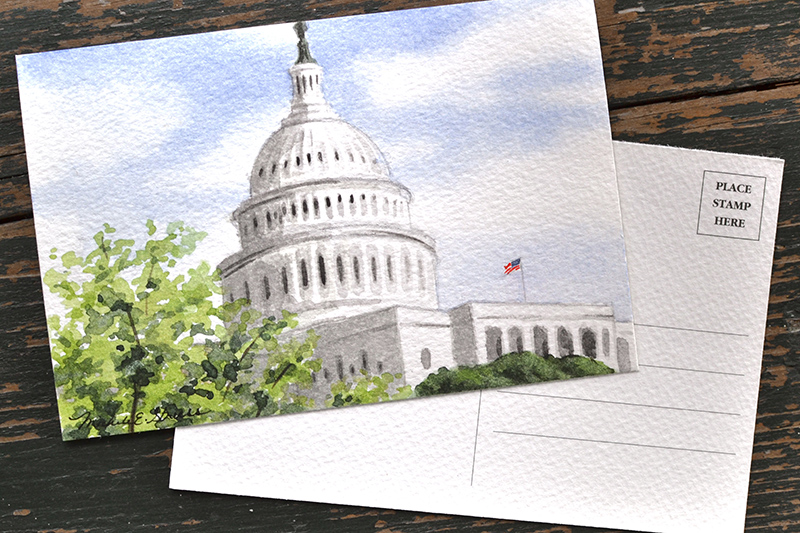 This weeks' challenge was inspired by my trip to D.C. this past week with my family. It really was awe-inspiring to tour the various government buildings, monuments and memorials. Knowing I didn't want to pack up all of my art supplies, I took with me a pad of watercolor 'postcard' paper and my travel watercolor pallet.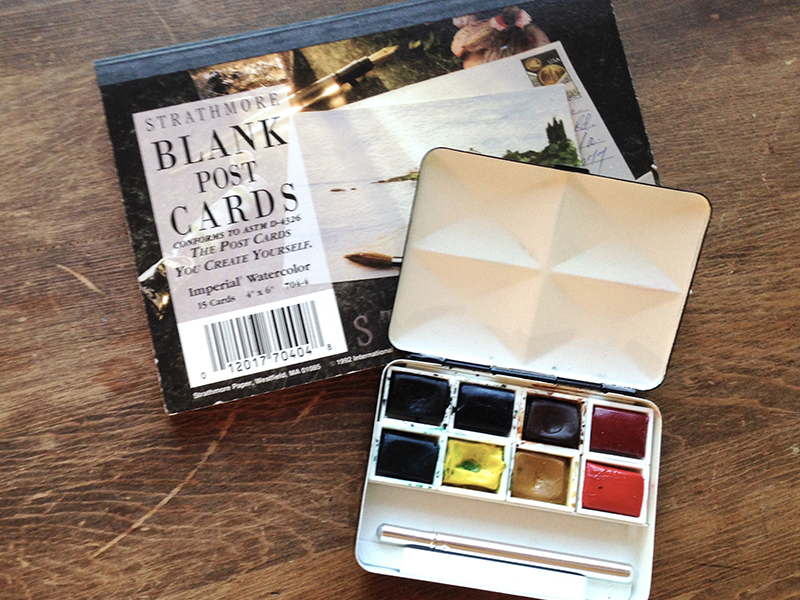 I thought using such a limited number of colors would be my challenge (my regular watercolor pallet has around 25 colors), but the most challenging part ended up being the paper. I have yet to figure out what happens to watercolor paper over time, but it becomes "diseased" as I like to call it. The coating on it diminishes, and so the paint absorbs into the paper like a sponge, rather than lay on top of it. Therefore, you cannot make a clean line as you can see to the left of the dome. Thankfully, I was going for the loose look…though not necessarily the 'furry' look! Haha! Nonetheless, I was able to stay loose for a second week in a row!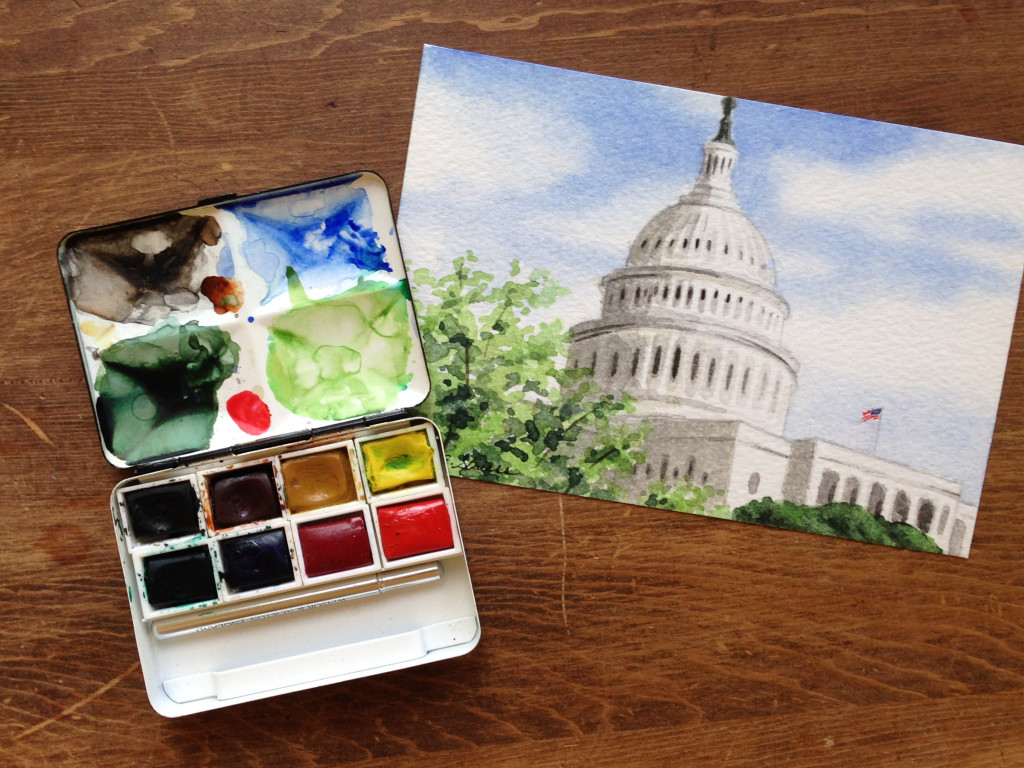 If you missed my post which explains this year-long challenge, please read You're Invited To The Unveilings.