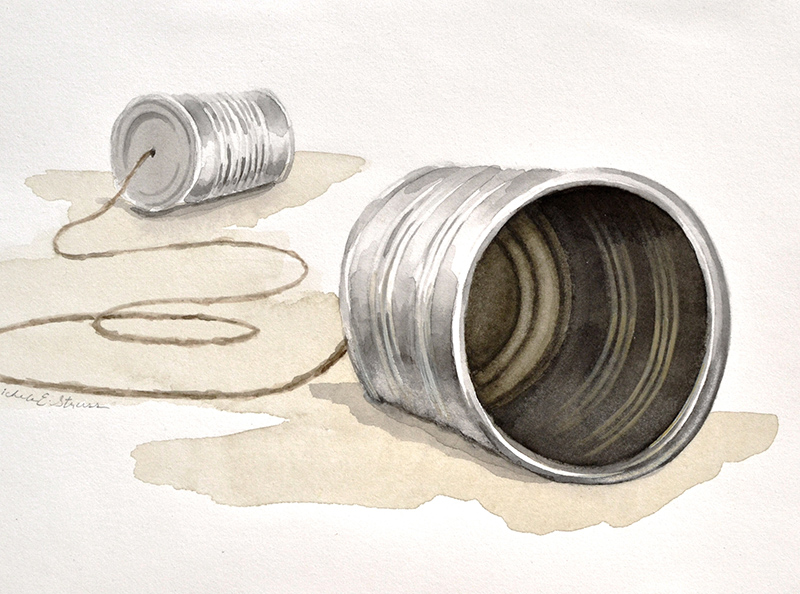 Well, I did get back up on that horse that I fell off of last week! Though my last challenge was far tighter than I should have ever allowed it to be, this week's is my loosest one yet!! FINALLY. Aside from the inside of the can, this is the "loose" that I have been aiming for! Plus, I made most of this up in my mind which is another HUGE accomplishment for me.
The inspiration for this piece came when I was trying to text with my friend while my dad was in the hospital a couple weeks ago. The reception there was so poor that I was receiving my friend's texts completely out of order…and an hour or two after they were sent.  I said we would have had better luck talking on tin cans, and with that, he suggested that I do tin cans for a challenge. I knew they'd be the perfect subject to paint loosely, so here you have them!
If you missed my post which explains this year-long challenge, please read You're Invited To The Unveilings.