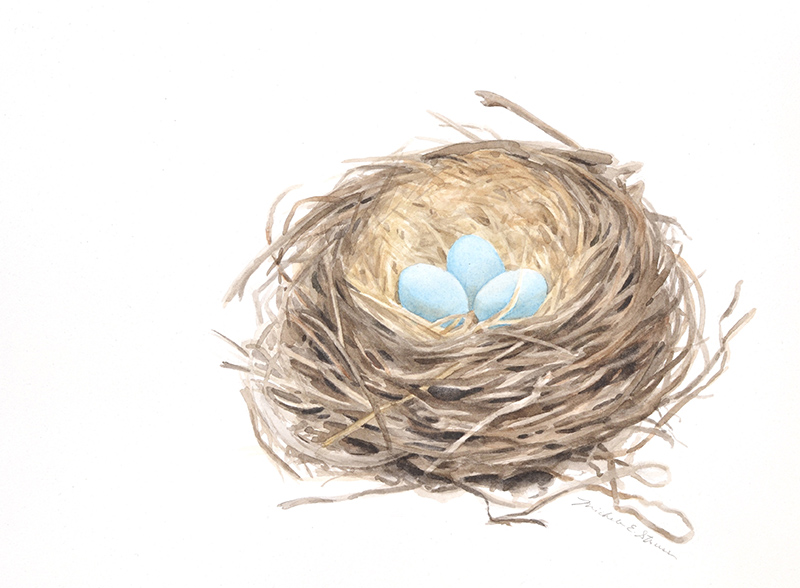 I painted this week's challenge from an actual nest that we found (minus the eggs). As I worked on it, I was awed by the 'craftsmanship' of this nest. It is truly incredible.  I had fun with this one because nothing had to be remotely perfect, so I felt a lot of freedom in creating this piece! "Fun" and "freedom"; I'd call this one a success towards my goal!
One of my favorite Bible verses is Zechariah 4:10… "Despise not the day of small beginnings." There are areas of my life where I have to remind myself of this from time to time. These eggs represent each one of those areas.
If you missed my post which explains this year-long challenge, please read You're Invited To The Unveilings.