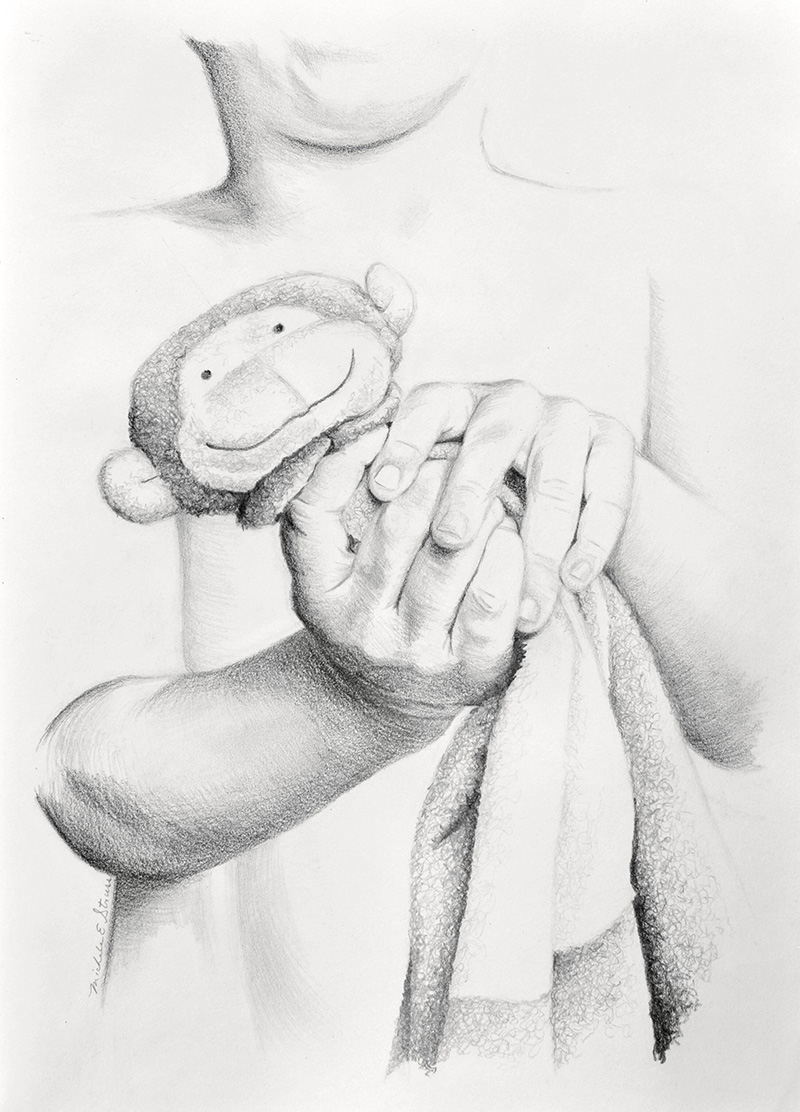 I visited my friend, Amanda, in PA for a few days this past week. I took my sketchbook with me and asked her 4-year-old son, Colter, what his favorite stuffed animal was, thinking I may draw it for this week's challenge. As we weeded through them all we came down to the one that he has had the longest (as a newborn) and the one that he can't be without; "Monkey". When Amanda saw I was settling in on drawing Monkey she showed me a picture that she had taken of Colter with him last summer. I was immediately captured by the bond that was expressed in that photo between Colter and his faithful companion and comfort.
Hands are the most challenging part of the human body to draw, so half way through I looked at Amanda and asked, "Why did I decide to draw this??" But thankfully, pencil is an extremely forgiving medium. I do need to keep working on loosening up in my drawing, but as far as all the shading, I was pleased that I was able to keep a looser and rougher feel to the pencil than my norm.
To see more of my friend's amazing photography, please visit her Facebook page at Amanda Herrold Photography.
If you missed my post which explains this year-long challenge, please read You're Invited To The Unveilings.