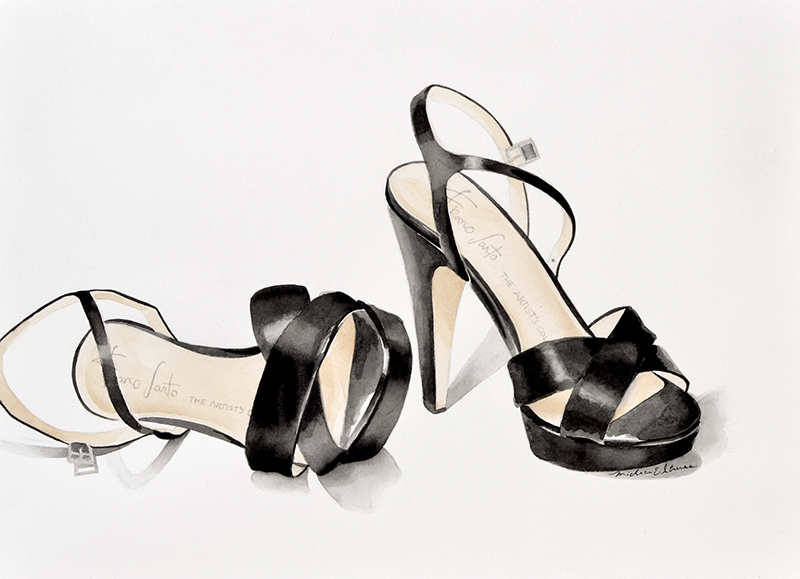 My aim with this week's challenge was to create something fun. While the final product looks fun, the process was not! Haha! 90% of the time I spent on this piece was spent trying to draw the shoe on the right. I could NOT get it. While it looked like a shoe right away, I could not get the front of it right…especially the toe. Way too deep to explain, but suffice to say, it gave me a run for my money. The reason being, I purposely did not photograph my shoes because I wanted to work from life this week in order to exercise my drawing skills since drawing from life is much more challenging than working from a photo. I never did nail it or figure out what the issue was, but I got it 'close enough'. I drew the shoe on the left one, two, three and painting it was fun and easy; so, as they say, "All's well that ends well".
I bought these shoes a few years ago, but pulled them out to wear for Easter and fell in love with them all over again.  Smile.  Yes, they're high, but a girl's gotta do what a girl's gotta do!  Funny side note:  They're so high that my dad has to raise my crutches for me each time I wear them.  Haha!
If you missed my post which explains this year-long challenge, please read You're Invited To The Unveilings.