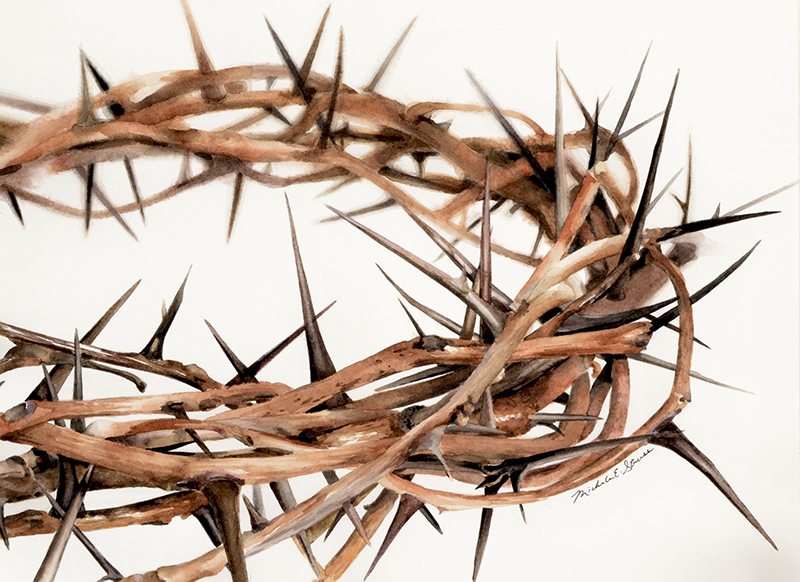 A Challenge for Good Friday and Easter
This week's challenge was a success in my book for which I am very excited about! I was determined to stay loose and used only one brush (not one of my tiny ones!) the entire painting to be sure of that! The funny thing is, I first did the front half of the crown and was thrilled with how loose I was staying…and enjoying the process too!! But then once the blurry back half was complete, the front no longer looked very loose!! Haha. Everything is relative!
I used my low aperture lens on my camera when I photographed the crown of thorns because I wanted bokeh (blur) in the back to draw emphasis to the thorns in the front. That made for a great photo, but I needed to figure out how I was going to communicate that in watercolor! So, I employed a technique called "wet on wet" which this detail-loving girl does NOT use. It should be no surprise to you by now that the front half was so much easier for me than the back half where it looks like anything goes!
It was special to work on this piece just before Easter and be reminded of the price that Jesus paid for me…for us. I kept saying, "Thank You, Jesus".
If you missed my post which explains this year-long challenge, please read You're Invited To The Unveilings.