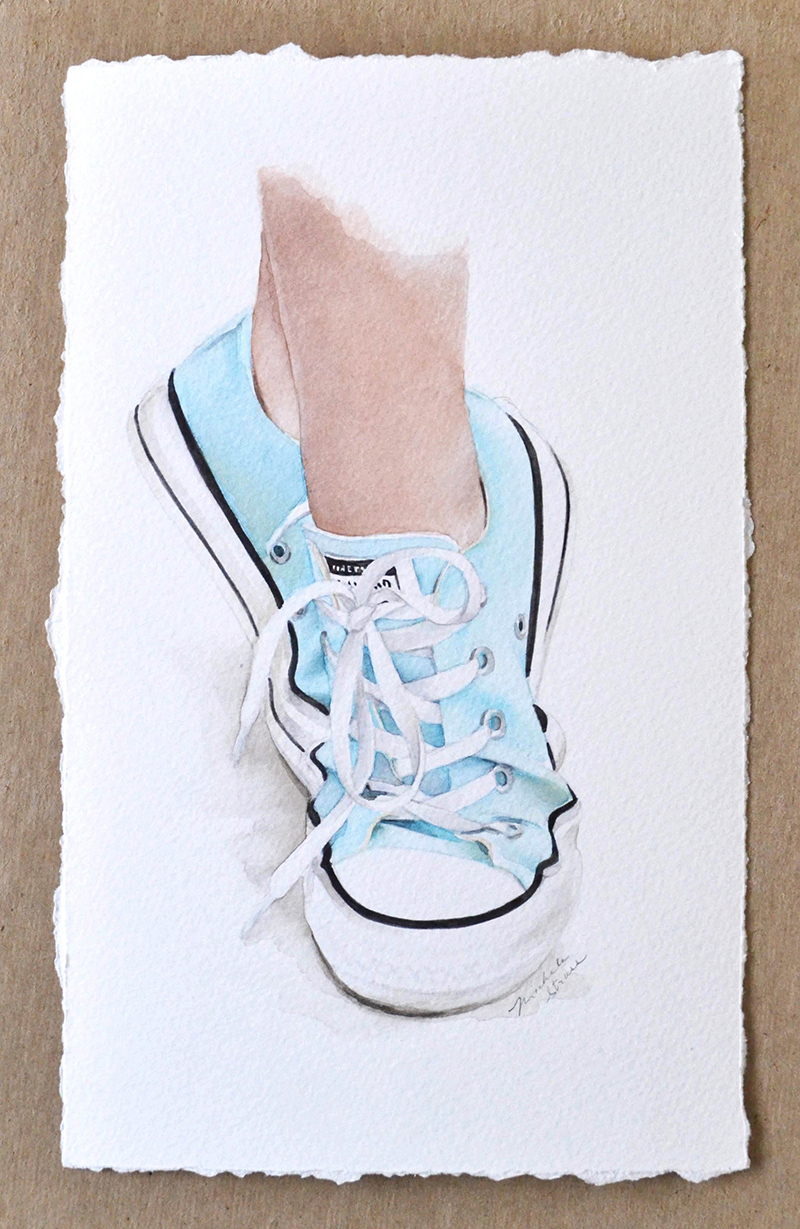 Phew, the first challenge is over…and you know, it wasn't so bad! In fact, I ENJOYED it!! To ensure I stayed loose in my approach (at least looser), I used one brush for the painting, where normally I would have pulled out my super fine brushes for all the detail work. The only place on the whole painting where I did use a smaller brush was on the Converse label…but no worries, I did not take the time to make it legible. There is absolutely no semblance of the name "Converse", though my old self would have made sure it was perfect!
A special "thank you" to my niece Madelyn who took the photo that I painted from! Those are her sister's dancing feet in sous-sus. I was captivated the first time she showed me this shot, so I was excited to use it for my first challenge!
If you missed my last post which explains this year-long challenge that I am doing, please read You're Invited to the Unveilings.