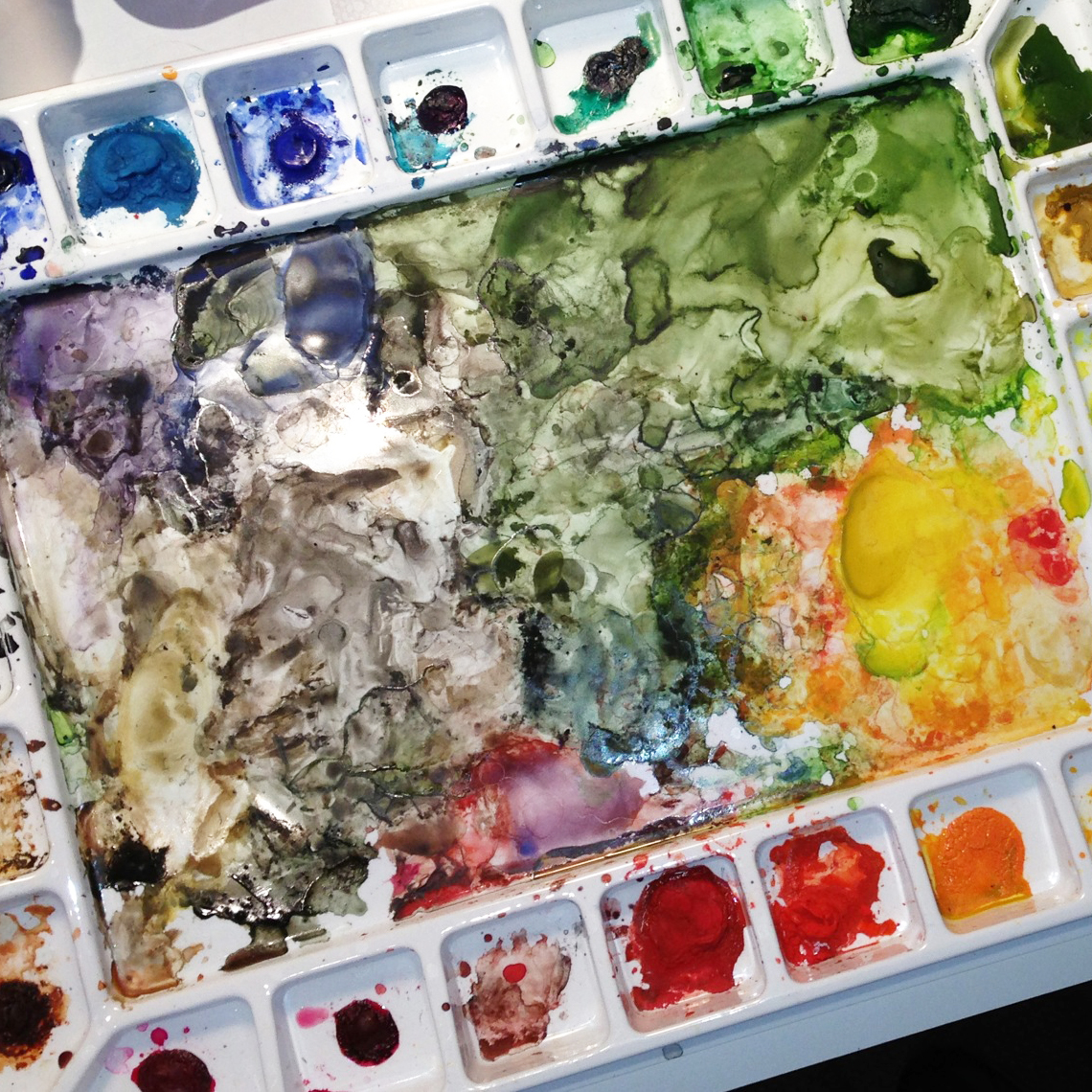 A Different Perspective of Thanksgiving
Thanksgiving is one of my favorite holidays; I just love the meaning behind it!  This time of year, we tend to reflect on the many blessings we have, but what about the challenges?  In light of Thanksgiving, I am putting a twist on being thankful; I am not looking at the obvious blessings in my life, but the hidden ones that were born through suffering.  To keep you from missing your Thanksgiving meal, I will only share one example with you.
For years my favorite subject to paint was flowers, but in time I found my work very unfulfilling.  I prayed many times for God to infuse my gift with purpose and in time He began to ignite my creative spirit, leading me to pursue a totally new subject matter; people.  I was inspired as never before, but that coupled with my gift was not enough to fulfill the visions God was giving to me.  The journey was far more than I was ever prepared for.  After investing nearly 100 hours on my first 'real painting' of people, I ruined the painting overshadowing a major part.  In watercolor you can always go darker, but not lighter.  I was devastated and confused and wrote in my journal, "…since then my painting has gone downhill until tonight when I plain ruined it.  I'm so confused Lord.  If this is truly from You, why all the struggles? … But last night as I 'panicked' over my painting You clearly spoke to me, 'Do you trust Me?'  Yes, Lord, I do."
The next night God spoke Zechariah 8:9 – "This is what the Lord almighty says: Take heart and finish the task!"  So, I started over, but 2 ½ months later I ruined that second attempt as well.  All the passion, discouragement, frustration and confusion exploded within me and I just cried and screamed to God, "Help me".   I put that piece aside for several months before I started over for the third time.  Thankfully, that time the painting flowed into what is known today as "My Hero".
You may be wondering what part of that 1 ½ year long journey I am thankful for.  All of it.  Through it God taught me that I am not infallible simply because I am doing His will.  I believe He allowed me to go through such a painful process as an artist at the onset of this new calling to paint people to remind me that He alone is the Artist and I am simply a tool in His hand…His paintbrush.  This experience revealed my ability as an artist so I could learn His glory early on, keeping me humble as an artist and relying on God with each stroke.  To be very honest with you, as a result of this journey (and many others since) I am more awed by my work than proud because I know all too well that it is not my gift alone that is completing these works.
Hindsight, God knew all along what laid ahead for me and my work so He was shaping me into who He needed me to be for that next step.  I've continued to paint people since that first piece and for the past five years my painting, "Immanuel…God With Us" has been hanging in the Museum of Biblical Art in Dallas, Texas.  A couple years ago I went to visit the museum for the first time.  There were works there by Michelangelo, Andy Warhol, Mary Cassatt, John Singer Sargent…and Michele Struss.  I stood before my painting in awe of the God who paints through me.
I would never want to relive a single one of those days over again, but I am no less thankful for every one of them.  The photo at the top of this post is of my current watercolor pallet.  Looks pretty messy, doesn't it?  Yet it is from that mess that I am in the middle of creating a painting.  In the same way, God uses our circumstances that may look like a mess to us to create a masterpiece across our lives – when we allow Him to.  Now that is something to be thankful for!!!