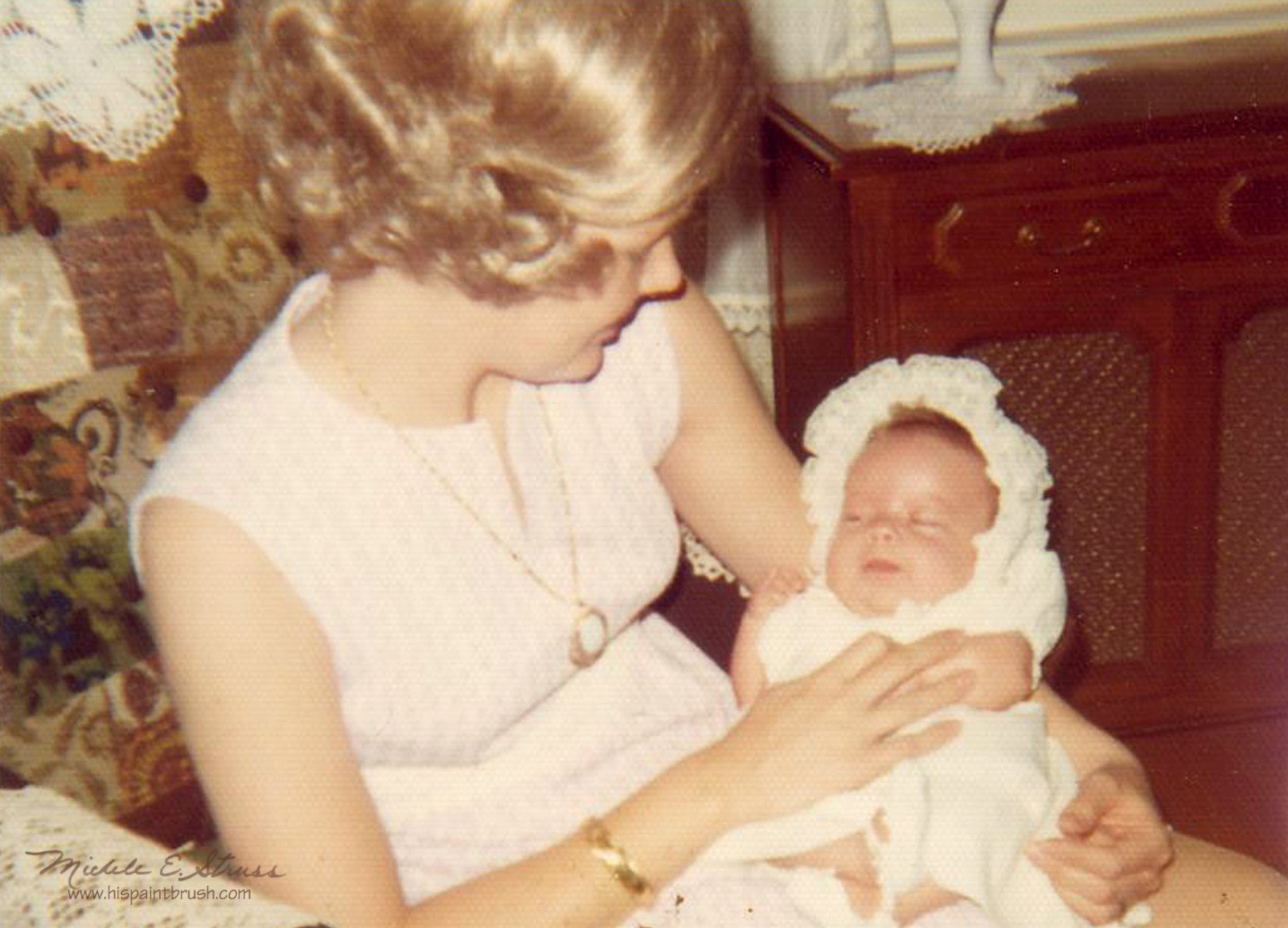 My very first surgery was when I was just turning 3 years old (I actually celebrated my third birthday in the hospital). It was a cervical spinal fusion, the highest risk of all my surgeries.  My doctor told my parents that he was going to come within millimeters of my spinal cord and that just one twitch of his hand could paralyze or kill me. At 4 years old I had my first hip surgery and then my neck fusion broke so I had to have another fusion when I was 5 years old.  Below is a photo from ICU after the second fusion.  You can see my mom was right by my side…as was my dad.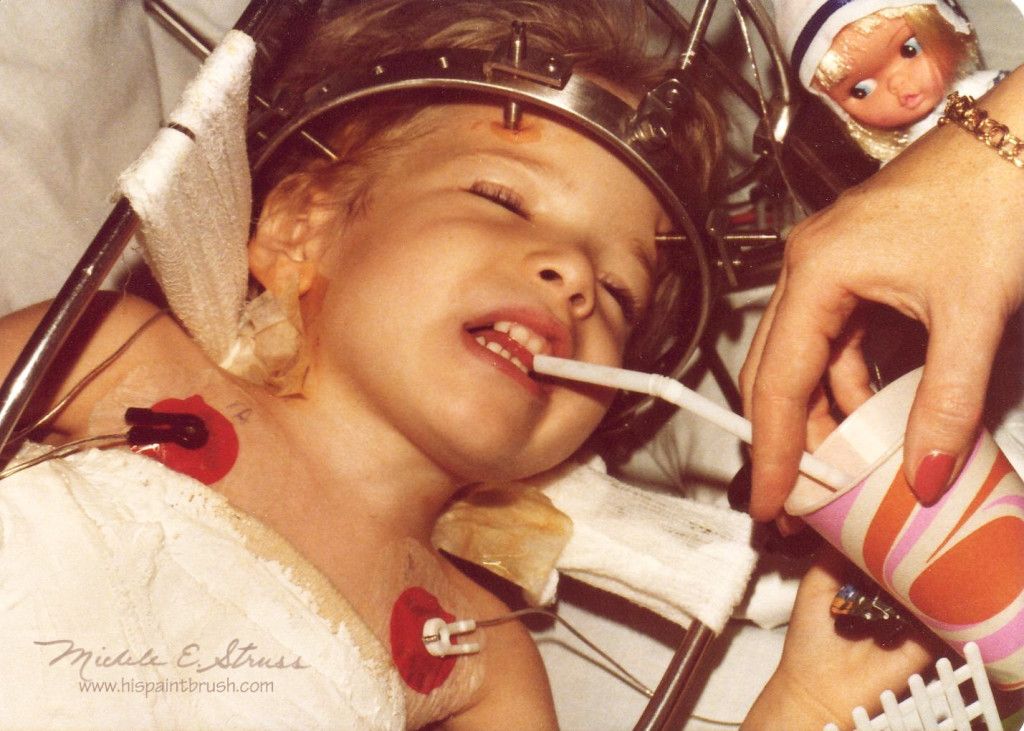 My parents enrolled me in private nursery school and kindergarten, but couldn't afford to continue my education in a private school, so they enrolled me in the public school. My mom shuddered at the thought of sending her little vulnerable daughter to 'the wolves' knowing how cruel kids can be. It was then that God put two specific prayers on her heart to pray over me.
The first prayer was for God to "shut the lions' mouths". Do you know, I went through all my grade school years with only one boy making two derogatory comments to me? Tell me that's not God. The second prayer was that God would put a magnet on me, drawing friends to me. God answered that prayer abundantly. One of my childhood friends and classmate was recently sharing with me a memory that I had long forgotten… After each hip surgery I would be in a spika cast (from my chest to my toes) for a couple of months while my bones healed. Well, I went along on a class trip in one of those casts laying on a wagon and my friend was saying how everyone fought over who got to pull me. She said they literally lined up to get a turn. On one hand that absolutely cracks me up…on the other hand, I am moved to tears over the goodness of my God.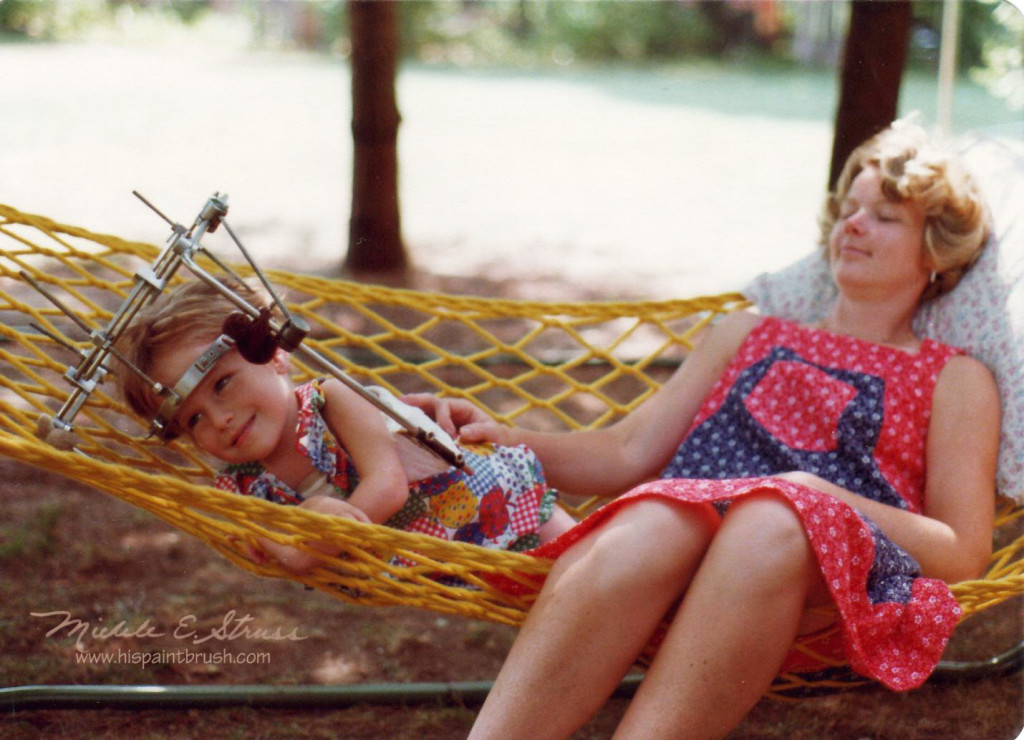 In addition to leading her prayers, God gave my mom great wisdom through difficult and uncertain times. One such time was before my first neck fusion, when my doctor made it very clear to my parents that I could not fall because of the instability in my neck prior to the fusion. My mom was overwhelmed, knowing that there was not enough bubble wrap in the world to protect her fragile 2 year old. It was then that she gave me over to God and said He'd have to protect me, because she could not be everywhere that I went. Without her trust in God in that defining moment, I would have lived a very protected life and probably would never have developed the courage and strength I needed to get behind the wheel of a car, go away to college, go on the mission field (El Salvador) by myself for a month, or stand behind a podium to speak life, faith and courage into others. Tears are coming to my eyes thinking about all I would have missed out on if my mom was not willing to let go of me and trust God with my life. I am so moved right now as I feel the weight of this truth.
 Mom, those two specific prayers alone gave me the gift of 'confidence'. Your faith and trust in God to let go of me gave me the gift of 'courage'. I cannot begin to imagine how difficult it was for you walking through all my medical issues right by my side day after day, year after year. Thank you for giving me 'you'. Your example though gave me the greatest gift of all, 'faith'. You are so much a part of the reason that I am the woman that I am today. I love and appreciate you, Mom, more than I can ever express.
And to all the mothers who are reading this, please understand the gift of influence that you have been given over your child. Regardless of their age, your prayers have the power to affect change in their lives through the power and faithfulness of our God. Don't give up!!
 Happy Mother's Day!