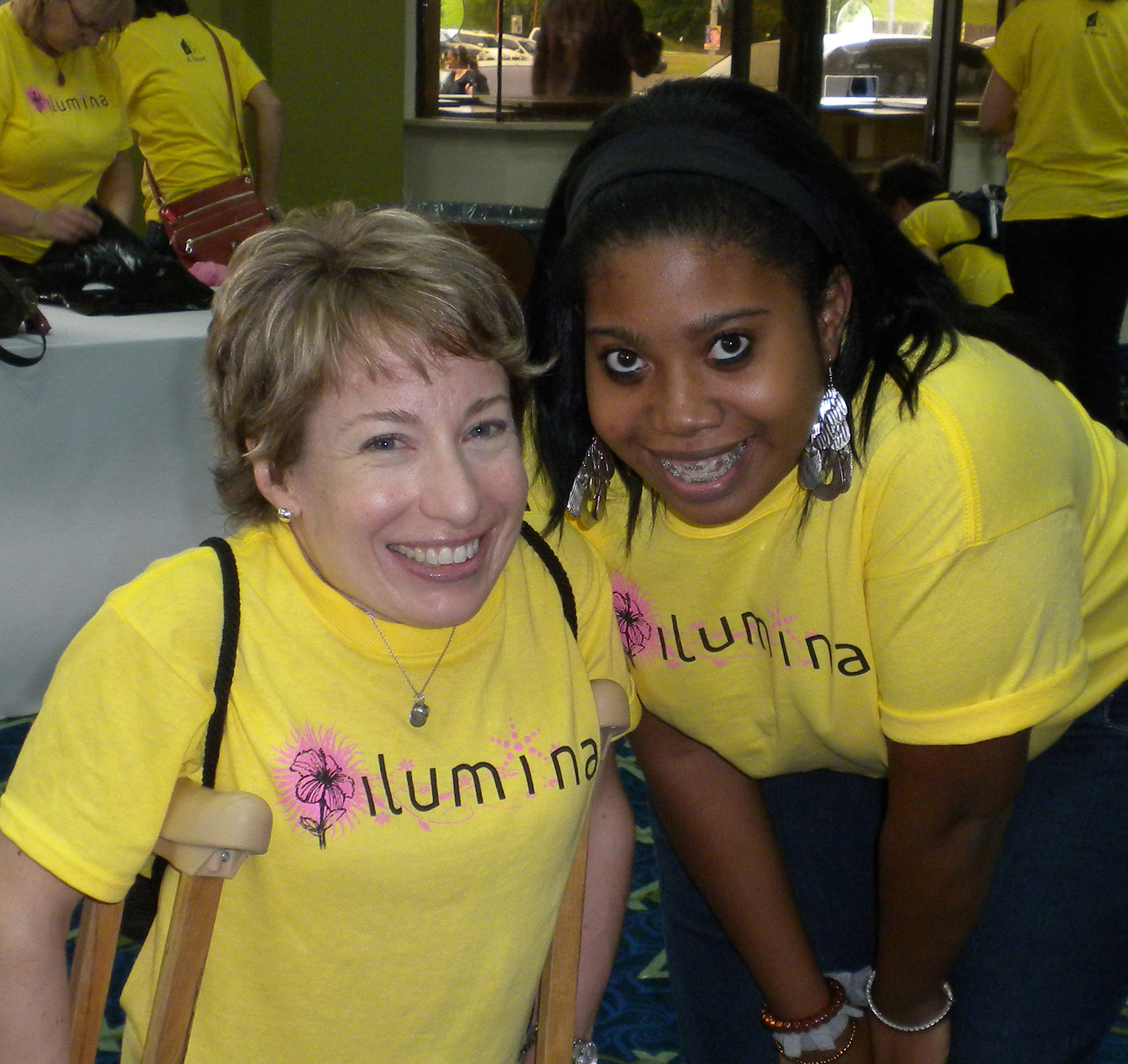 Here I am writing my second blog post and my new website isn't even live yet…but who can wait?!?  (However, if you only have time to read one, please read the first one below!)  I just nicely returned home from a missions trip to Panama where we helped facilitate a conference for 2,000 girls ages 13 – 25.  There in Panama City sexual abuse runs ramped with some statistics running as high as 90% of the girls being sexually abused…and beyond comprehension, it is mostly their fathers, uncles, and brothers who are doing the abuse.  Some of the stories that we heard were more than one can bear listening to…let alone living through.  So this was the context and purpose of the conference we helped to host, "Ilumina".
I was given the incredible privilege and opportunity of being one of the speakers at the conference.  Despite the honor, I struggled with the position I was in as I was called to pour into these girls' lives when I hadn't walked a day in their shoes…not even close.  My dad has done nothing but show me love and respect my entire life and I have never been a victim of sexual abuse, so who was I to encourage and inspire them when I couldn't even begin to relate to their deep emotional scars and ongoing circumstances?  Nonetheless, I pressed on preparing my notes on self-worth and shining in who God made each of us to be despite the influences that surround us.
Though I spent hours working on my notes, nothing could have prepared me for what awaited me.  As I stepped onto that huge stage of the convention center and overlooked the sea of girls in a dark auditorium lit only by the lights of the stage, I was overwhelmed by the task that lay before me…but that feeling quickly passed.  After a brief introduction I said, "I have entitled my message today 'Perfect, Just The Way I Am'".  Suddenly, 2,000 girls went wild with cheers, shouts and applause.  It was surreal and totally unexpected as that auditorium filled with a resounding "We agree!".   The girls' energy and response in that moment let me know from the very beginning that they were with me.  At least two other times they responded with that same enthusiasm and passion while I was sharing, letting me know that they were receiving my words.  Here I was thinking I had nothing to pour into these girls because I couldn't relate to them, but I learned that I didn't have to…they were able to relate to me.
Only with God could someone like me with Skeletal Dysplasia speak into the lives of such physically BEAUTIFUL females about self-worth.  I share all of this to say, don't underestimate your potential to touch the lives around you.  Too often we disqualify ourselves before we even try, but when God is in the equation, we are empowered in ways we are unaware.
"God doesn't call the equipped, He equips the called."  Unknown

The word of the Lord came to me, saying, "Before I formed you in the womb I knew you, before you were born I set you apart; I appointed you as a prophet to the nations."  "Alas, Sovereign Lord," I said, "I do not know how to speak; I am too young."  But the Lord said to me, "Do not say, 'I am too young.' You must go to everyone I send you to and say whatever I command you.  Do not be afraid of them, for I am with you and will rescue you," declares the Lord.  Then the Lord reached out his hand and touched my mouth and said to me, "I have put my words in your mouth. See, today I appoint you over nations and kingdoms to uproot and tear down, to destroy and overthrow, to build and to plant."  Jeremiah 1:4-10