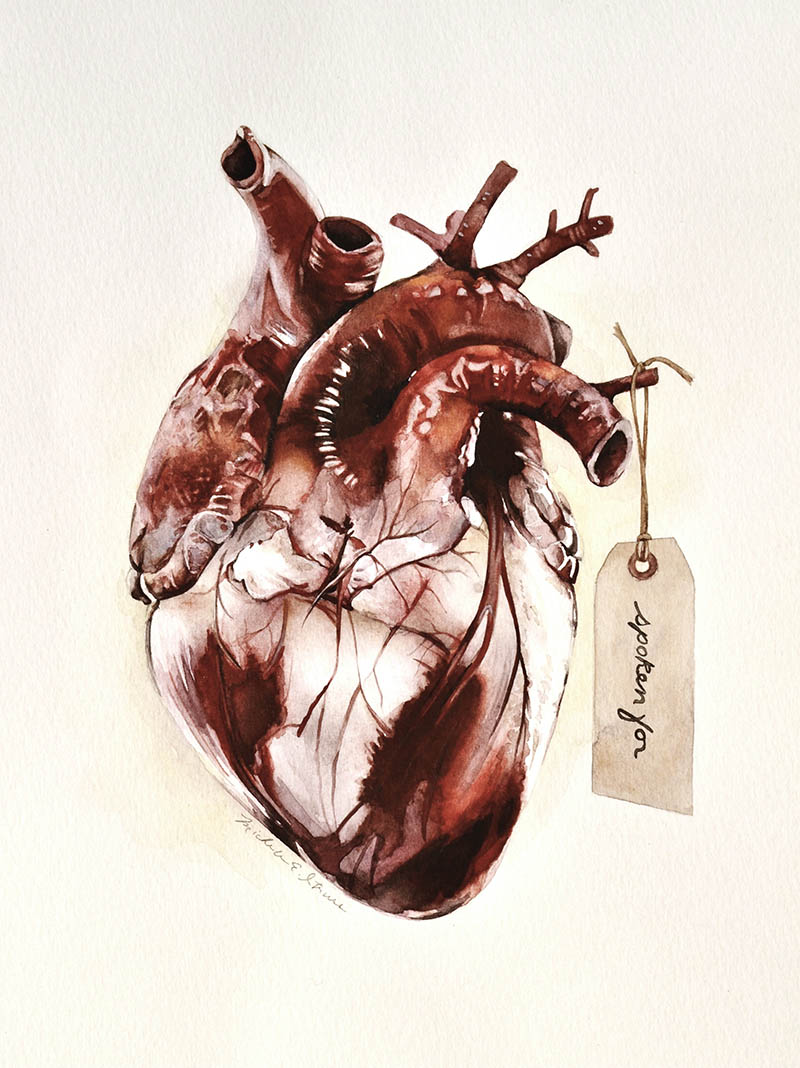 Well, this post will end my 4-week series, "New Year Challenge", where I've been reflecting on some of the ups and downs of last year's creative challenge. I am constantly learning through that yearlong experience…as well as through these 4 weeks of reflection. There has been much value in stepping back this month to see a bigger picture, though I learned the benefit of that long ago. When I am struggling in one particular area of a painting, I am so focused on that area that it is all I see. Refusing to step away, I just keep working and working at it. I will forgo a good night's sleep before I will walk away from my work unsatisfied. However, experience has taught me the benefit of walking away and coming back with a fresh pair of eyes. Each time, one of two things happen: Either that troubled area was not nearly as bad as it was hours earlier, or, I will see it more clearly and am able to resolve the problem quickly, with a different approach than before. So, with that shared, I am taking another step back for one final look at the big picture of last year's challenge.
Though my work last year did not reflect the looseness I was shooting for, I still exercised, stretched and strengthened my gift with weekly creations, looser brushwork and the beginning signs of embracing imperfections. I also achieved my goal of filling up those blocks of watercolor paper and sketchbooks with 50 new pieces of art. Fifty pieces that I would not have had if not for committing to create a new work of art each week.
Yet, I am still a work in progress. I will indeed continue fighting for freedom from perfectionism, believing that as 'I' become freer, my work will too. I read something recently that was encouraging artists who had taken on a 30-day creative challenge. There was a sentence in the article that grabbed my attention… "Keep in mind that this is about sharing rough-drafts and letting go of the preciousness that too often holds us back from experimenting and getting to even better ideas." While the whole sentence spoke to my struggle and striving, it was the word "rough-drafts" that kept resonating with my spirit. Something about that word lights up my creative spirit. Rough-drafts are just that – "rough". They are not all neat and tidy with a red bow…they are works in progress. They are raw. They are the place where inspiration first flows out; and there is something so real and beautiful in that to me.
I love to see the rough-drafts of things because I enjoy seeing the process; yet I do NOT want anyone to see my rough-drafts. Interesting, right??? Yet, inside I am screaming to get to that place! Through all of this I am learning that it's more advantageous and adventurous to be real and vulnerable than it is to be perfect. I feel like a "rough-draft" myself right now. The end result will be a masterpiece, but the process requires lots of rough-drafts. However, I cannot forget that rough-drafts have an inherent beauty all their own due to their raw, vulnerable strokes and even imperfections.
Are you in the middle of your own transformation? If so, as my pastor would say, "here are your takeaways" from this week's reflection:
Step back every once in a while to view the big picture and asses where you've been and where you're going. I wish I did this at the 6 month mark last year!
Be real. If there are times when you feel anxious about being vulnerable or imperfect, think of it as being brave instead. I will be working on that one myself!
Stay focused on the purpose of your goal so that you won't be derailed by distractions. I learned the hard way on that one.
I think one of the reasons I am so drawn to the word 'rough-draft' is because there is no expectation attached to it. I began each piece of art last year with a level of expectation placed on it…and that was my downfall each week. As I previously shared in Part 2: Overcoming Myself, last year's challenge was supposed to be practice, not performance…though that is what I had allowed it to become.
In "The Greatest Gift" Ann Voskamp says, "There is no need to produce or perform or perfect – simply become a place for God. That is all." Wow. My most pounding heartbeat has always been to glorify God with my life and gift. That has not changed, but perhaps my focus has. Here's to moving forward together to become the best version of ourselves!
Bless all his skills, Lord, and be pleased with the work of his hands. Strike down those who rise against him, his foes till they rise no more." Deuteronomy 33:11
*The above watercolor, "Spoken For", was one of my favorites from last year's challenge.  Though not a rough-draft, below is a shot of the painting in progress.