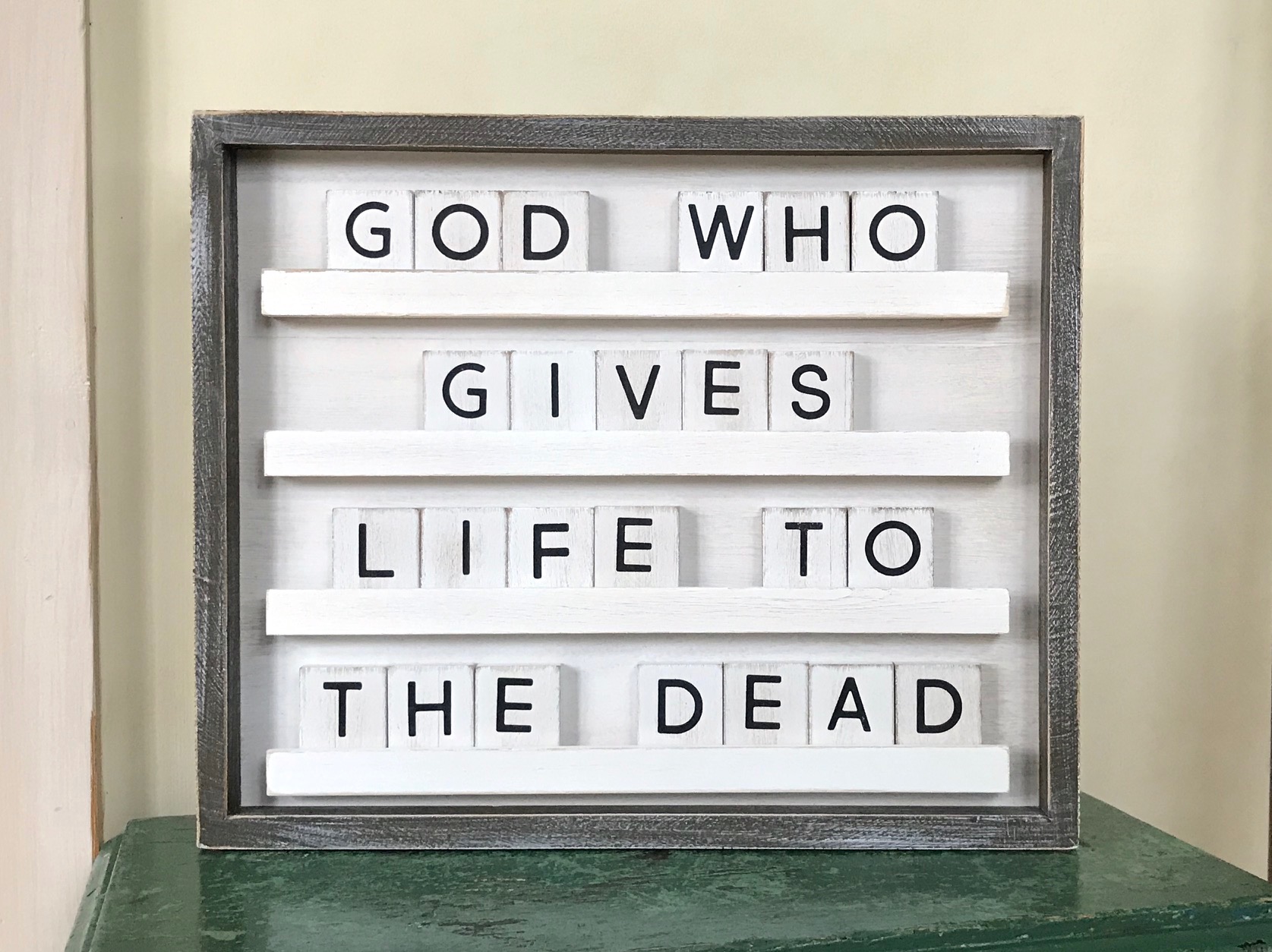 I had no plan of writing on my blog this evening, but while out in my studio earlier today I was reminded of Romans 4:17 and felt compelled to share a little hope. I arranged the words of that verse, "God who gives life to the dead", on my letterboard last month as a harbinger of spring; but when I saw them this afternoon I thought of how appropriate they are on this day that sits between Good Friday and Easter….our Lord's death and resurrection.
Romans 4:17 is one of my favorite scripture verses and one that I often declare as I am working out, believing God to enable what is unable within my body…which He is. I have neurological and muscular damage that keeps me from walking independently, but the God who created my muscles and nervous system can recreate them. In the same way, God is able to breathe life and ability into your own circumstances that might look "hopeless" right now. The New Living Translation of Romans 4:17 goes on to say, "…and who creates new things out of nothing".
Let's never forget, regardless of what we see or how we feel or what "man" has spoken over us, with Jesus we ALWAYS have hope. And if you're a believer in Christ, Romans 8:11 tells us "the Spirit of him who raised Jesus from the dead is living in you, he who raised Christ from the dead will also give life to your mortal bodies because of his Spirit who lives in you." This Easter let's believe for some personal resurrections as we celebrate Jesus' because as Jeremy Camp sings, "the same Spirit that raised Jesus from the dead lives in us"! …just remember, Jesus was resurrected because He first surrendered to His Father and His ways.