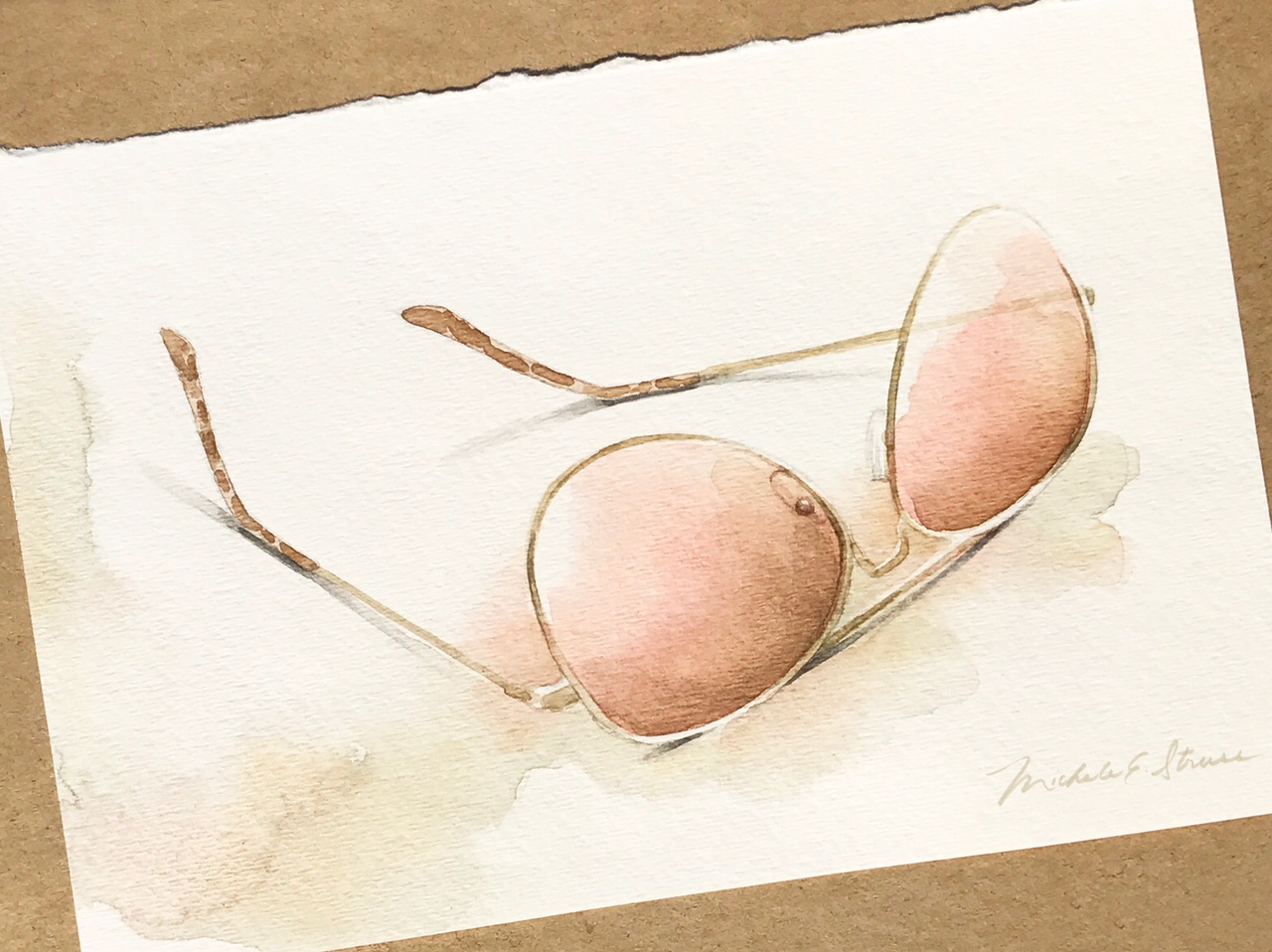 Okay, so New Year's is hands down one of my favorite times of the year. There is something about a fresh start that breathes life into my innermost being. I am motivated, passionate, focused and full of anticipation. I always wonder what words will adorn the blank pages of my journals in the coming 12 months.
My painting above of a pair of rose-colored glasses is entitled "Eternal Optimist". Typically, that is me. As believers in Christ, I think we should all be eternal optimists since we always have hope. For me, I hope the year ahead will find me finally walking in the fullness of God's promises to me. Here's the thing though… Even if my worst nightmare befalls me in 2018, I will STILL have hope. Jesus is my hope, and no matter what my tomorrows hold for me I know that Jesus will be by my side with grace for the moment and hope for a better tomorrow. If you walk with Jesus, regardless of what your circumstances may be, never forget that you forever carry Hope within you too. He is the God of the impossible, the God of 'suddenlies' and the God Who "is able to do immeasurably more than all we ask or imagine" (Ephesians 3:20).
There are things about 2017 I desperately wish I could forget and undo, and there are things I'd like to hang in a gallery with a spotlight on them. I am certain that 2018 will hold the same, but through it all, I just want to know Jesus even more. Here's to a year of stronger relationships with the Hope of our world!
Do any of the worthless idols of the nations bring rain? Do the skies themselves send down showers? No, it is you, Lord our God. Therefore our hope is in you, for you are the one who does all this. Jeremiah 14:22
 Let us hold unswervingly to the hope we profess, for he who promised is faithful. Hebrews 10:23 
May the God of hope fill you with all joy and peace as you trust in him, so that you may overflow with hope by the power of the Holy Spirit. Romans 15:13
…but those who hope in the Lord will renew their strength. They will soar on wings like eagles; they will run and not grow weary, they will walk and not be faint. Isaiah 40:31