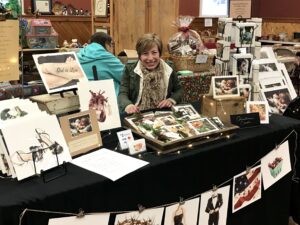 Upcoming Holiday Vendor Fairs
For those interested, tomorrow (November 23nd) from 9:00 – 4:00 I'll be down in Clark, NJ at a holiday vendor fair! If that's your neck of the woods, please stop by, say hell0 and pick up some Christmas gifts! It'd be so fun to see you there and I'll be offering some pieces and packaging that I don't sell online.
Details:  Arthur L Johnson High School Holiday Flea Market & Gift Fair – 365 Westfield Avenue, Clark
Then on Saturday, December 7th I'll be in Warwick, NY!
Details:  Warwick Valley Middle School Craft Fair – 225 West Street, Warwick, NY