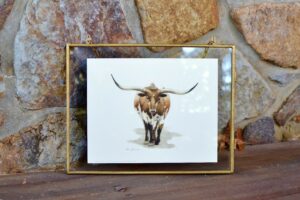 Release #9: "Texas Longhorn"
It was three years ago this month that I painted, "Texas Longhorn". I have such fun memories associated with creating it as I was down in Dallas at the time for a fundraising event that my work was a part of at the Museum of Biblical Art. The real fun though was visiting 6 of my friends while there! I took the photo I used as a reference for this piece while at a cattle drive in Fort Worth a couple years prior; however, I could not decipher in the picture one Longhorn from the other.  As a result, I was quite stumped sketching this one out before painting it. Thankfully, two of my buddies that I visited are very artistic, so let's just say this one 'should' have three signatures.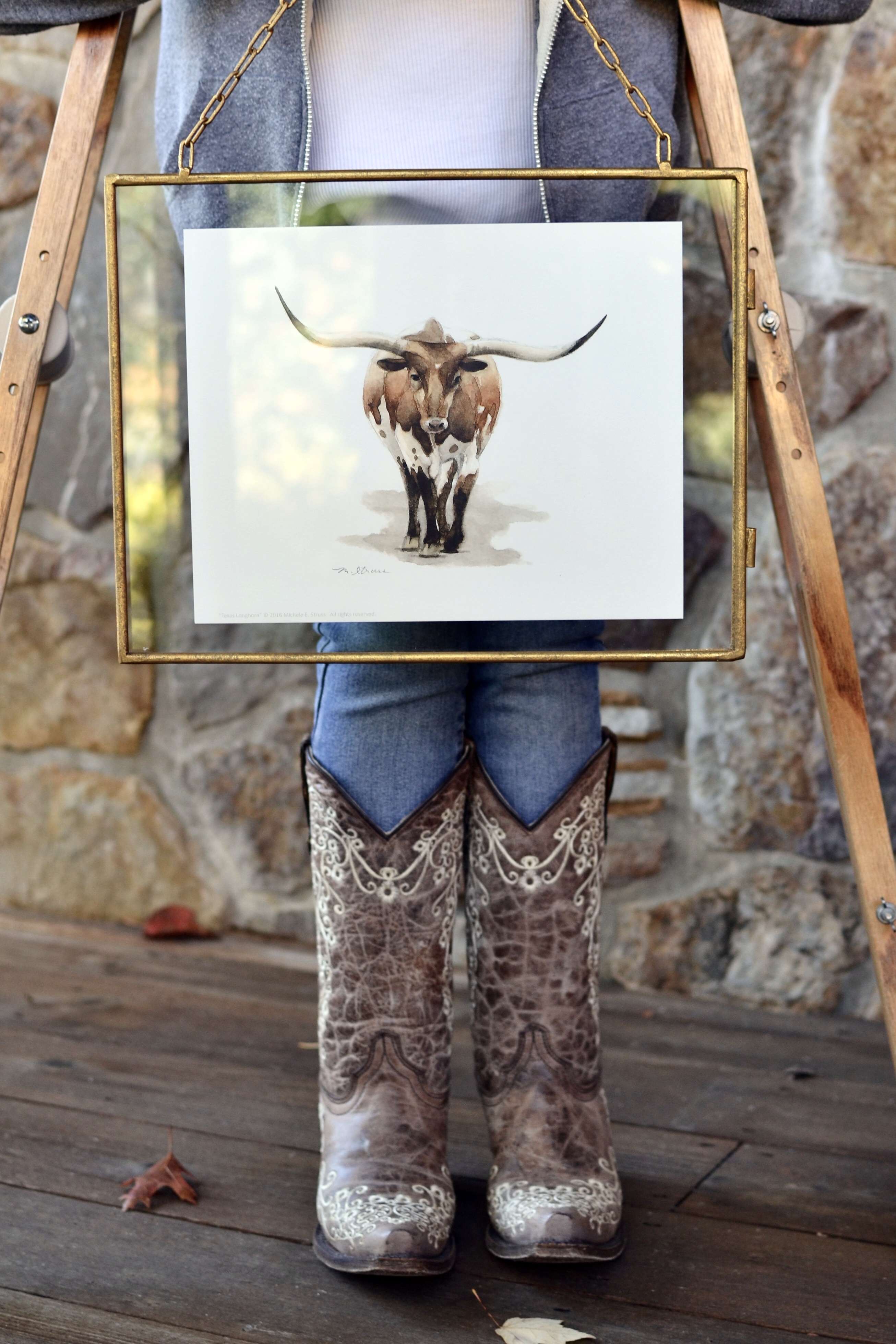 Artist Statement: While doing research on the Texas Longhorn I learned that they have a high drought-stress tolerance. Immediately after reading that I thought of Jeremiah 17:7-8…
"But blessed is the one who trusts in the Lord, whose confidence is in him. They will be like a tree planted by the water that sends out its roots by the stream. It does not fear when heat comes; its leaves are always green. It has no worries in a year of drought and never fails to bear fruit."
I have always loved that verse for the truth it communicates. At its core, trusting God means standing resolved in His character of love and faithfulness to see us through…no matter what adversity we face. Trusting Him enables us to endure trials, without fear of the outcome, because much like the Longhorn, we will have a high drought-stress tolerance.
Details:
8 x 10"
Unframed
$35
Find it here for your own collection or to gift this holiday season!